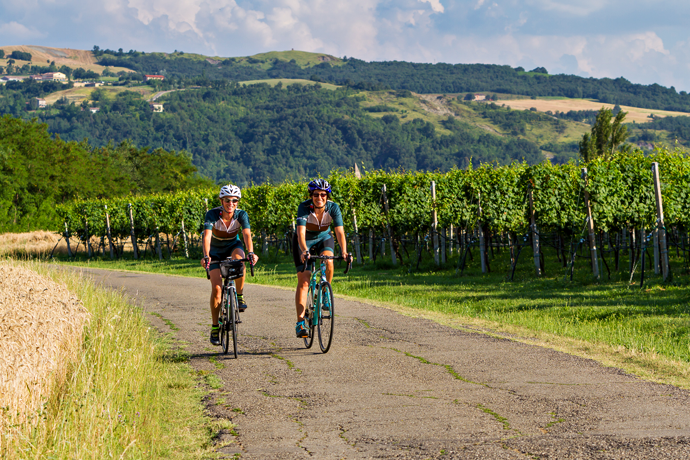 1 bike + 5 days + 278 miles = One really good excuse to eat a lot of pasta.

You're off to Italy on Tourissimo's Emilia Romagna Chef Tour, now booking for its June 14-19 ride.

It's an active biking trip of roughly 35-50 miles per day, over flatlands and rolling hills. (But electronic bikes are also available if food is more your speed.) The purpose: exploring the food and wine situation of the northern region famous for killer prosciutto, Parmigiano-Reggiano and pasta. Some famous U.S. chefs like Mary Sue Milliken and Ben Cohn are along for the ride, for a professional perspective. And presumably, because they heard how good you look good in spandex.

The group will venture forward on GPS-navigated Bianchi carbon bikes, landing at glimmering beaches, spa towns, UNESCO sites and medieval cities along the way. When not peddling through captivating countryside or soaking in natural baths, you'll stay in nice hotels whose names include lots of vowels.

You'll also prepare and enjoy regional specialties like tagliatelle at an eminent Forlimpopoli cooking school. Explore a notable cheese cave in Rimini. Taste Sangioveses among Apennine mountain vineyards. Sample renowned freshwater eels from the Comacchio lagoons, before landing at Al Meni, the celebrated annual gastronomy fair filled with Michelin-starred Italian chefs.

Yeah, but can they bike?