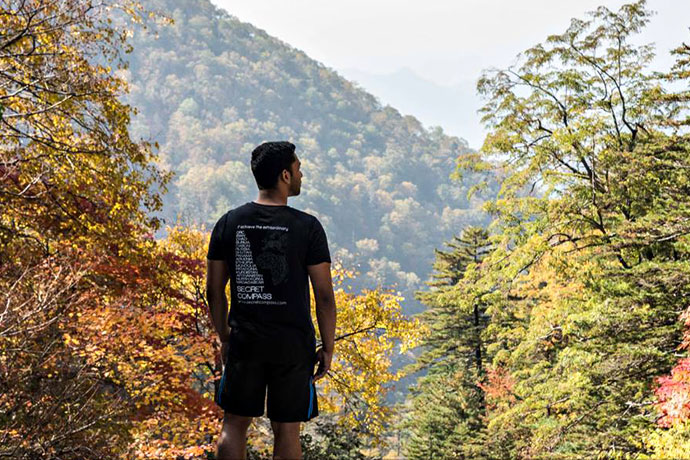 You've been thinking of ditching the new world order in the US.

To head somewhere just a little less politically tense right now.

Somewhere led by a man with just a little less cult of personality.

Like North Korea.

Ever since you linked up with Secret Compass. It's a reliable travel company out of England forming small expedition squads to bring you to remote edges of the world. And currently taking applications for their October trip to North Korea.

Right. That North Korea. And, yes, applications. They're not trying to drag deadweight on their hiking adventure up Mysterious Fragrant Mountain. Or while taking the extremely rare opportunity to camp out in the country's wild national parks. And they'll need you to be the right kind of person to explore Pyongyang with. Also, it's generally just a good idea to know more about you before bringing you to the southern DMZ.

So in order to reserve your spot on the 12-person team that's going to do all these things, you'll have to submit to a short questionnaire. It's a general peek into your physical stamina, health and qualifications as an adventurer.

Feel free to paraphrase the plot of Temple of Doom.