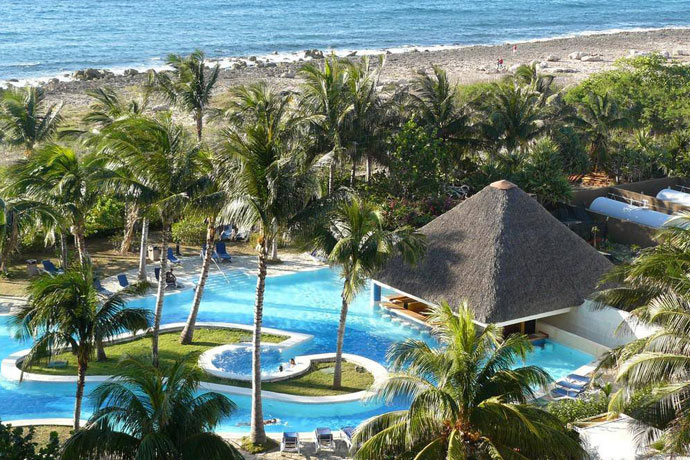 Today in random things musicians are doing now...

Ben Folds, the once-famous, now-famous-ish singer/songwriter responsible for such hits as "Landed" and "Rockin' the Suburbs" has decided to take you on a four-day tour of Havana, through photography, live music, cigars and rum.

You should probably let him.

Because even if you aren't a fan of Ben Folds's music—which, surprising, but fine—you'll be in staunch support of the fun stuff he has planned for you over Memorial Day weekend in Cuba's capital.

For starters, you'll be staying four nights at the lovely and well-situated Meliá Habana hotel, which boasts the largest swimming pool in town. From there, you'll take a Hemingway tour of Havana, ride around in an old American convertible, partake in a salsa party, eat dinner at the finest restaurants and enjoy your fair share of Cuban rum and cigars, though that goes without saying.

Along the way, Mr. Folds himself will lead a photography tour through the city and a music workshop at Cuba's national arts and music conservatory.

And, lest we forget, he'll also host two concerts: a private one at the Teatro de Bellas Artes in Old Havana, and a public one featuring a master Cuban percussionist.

To sum up: we hope you like Ben Folds.