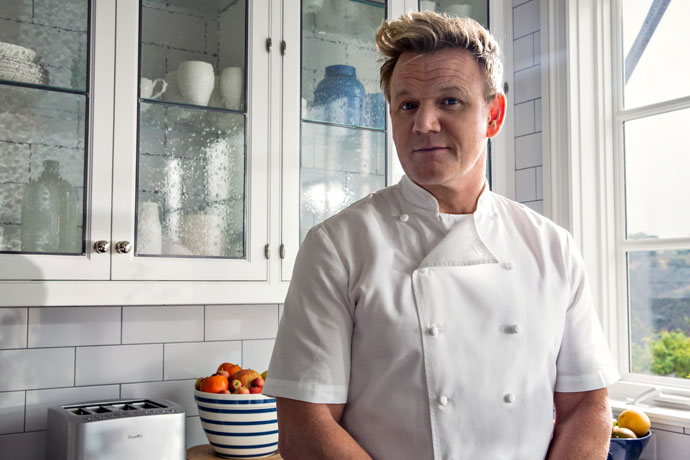 "Watch... but watch fucking carefully."
That advice comes straight from Gordon Ramsay.
It sounds scary. But it's slightly less scary when you learn that it's part of
Gordon Ramsay Teaches Cooking
, a new 15-course video tutorial on MasterClass,
that hub of professional-led online learning
. Though we still recommend heeding the man's advice, lest he throw a pan at you through your computer screen...
They're taking enrollments now, and it'll all go live soon. "Early 2017," they're saying.
When the class begins, you can expect four-plus hours of instruction spread over 15 lessons that cover everything from the basics, like proper knife skills and scoring fish skin, to more advanced stuff, like making lobster ravioli from scratch and cooking a perfect beef Wellington. Ramsay will demonstrate everything along the way, so you can play, pause and follow along at your own speed. And since he can't actually see you, you're free to take lengthy wine breaks and snack on your ingredients.
When it's all over, you should be a lot better at cooking than when you started. Or at the least, you should be a lot better at chopping things and cooking the dishes demonstrated in this particular class. Which comes in handy the next time you're making dinner for a date and need to whip up some risotto like it's no big deal.
And with the class, you also get some detailed lesson notes and supplements for extra instruction. You can also upload videos to get feedback from others taking the class. You might even receive an answer from Gordon himself.
So ask at your own risk.