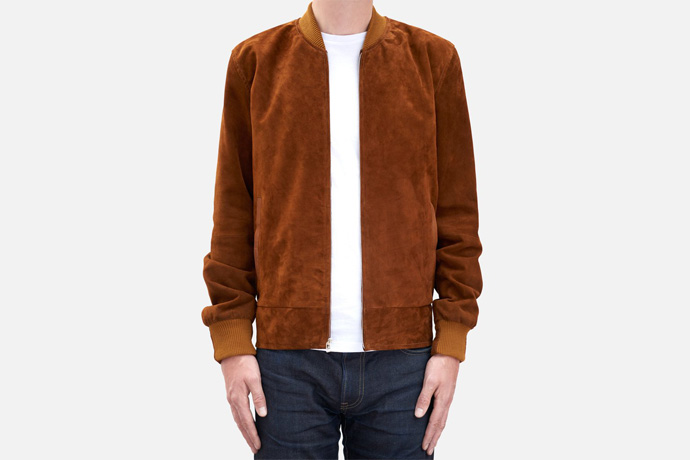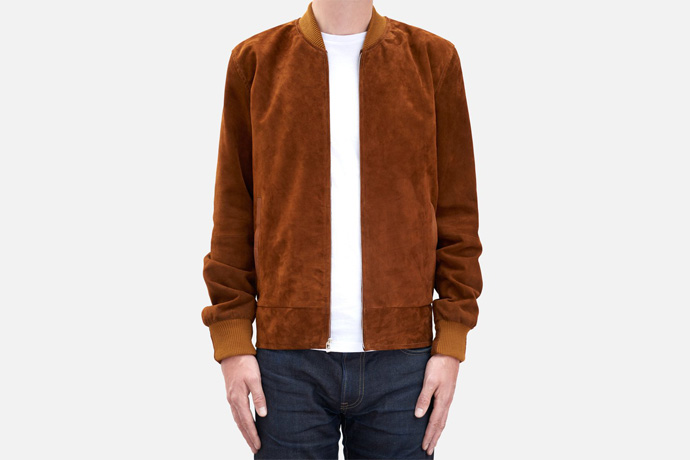 The Fall Essentials from Beckett Simonon.
"After making their bones in the high-end-and-high-value dress shoe biz, these guys didn't just rest on their leather-welted laurels. They went and upped the ante with a new preorder platform and put together an autumnal mix of leathery goodness that includes boots, wingtips and suede bomber jackets. By streamlining their process—and overhead—they're able to pass off the savings to you, which gets even better the earlier you order. (Meaning you should probably just stop reading this and head over there now.) I got my hands on a suede bomber from the last production run and it's fantastic... hey, wait, why are you still reading this? Go, now."
—Najib Benouar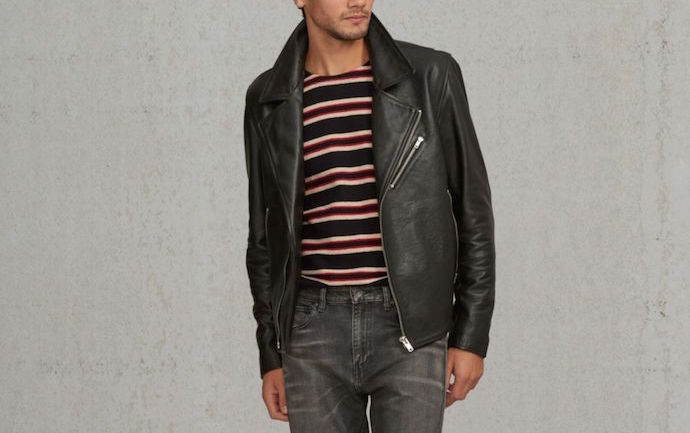 Speaking of Leather Jackets...
"
I fucking did it
."
—Nathan Wahl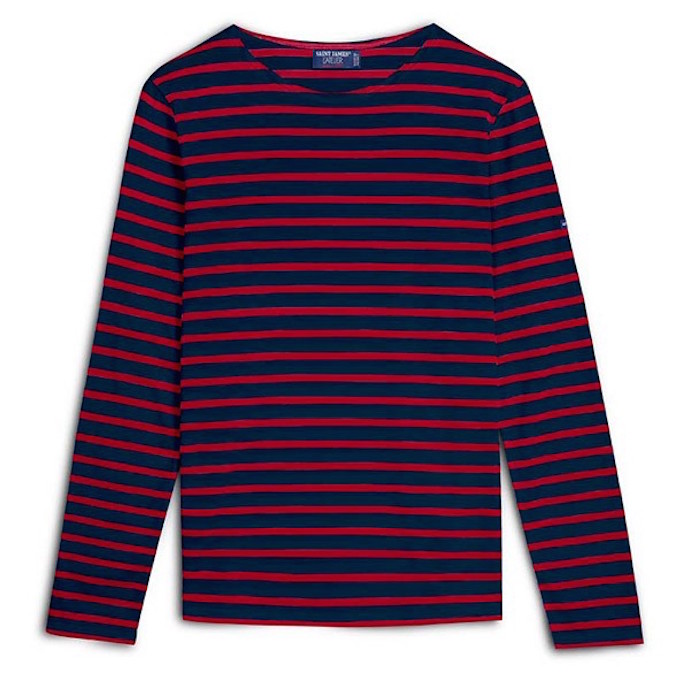 Minquiers Moderne Breton Stripe Shirt from Saint James.
"After a Sunday devoted to a Godard movie marathon, I awoke on Monday morning with a singular goal: to get myself a Breton-striped shirt. And yeah, they're easy enough to find in most fast-fashion outlets, but the siren song of authenticity kept calling to me. I don't want a Breton-striped shirt. I want
the
Breton-striped shirt. Luckily, Saint James, the 125-year-old French company that originated the style, is still around and still churning out the immaculate shirts of my new wave dreams. They come in a variety of color combinations, but I'll be snapping one up in the classic black-and-white.
Naturellement
."
—Taylor Tobin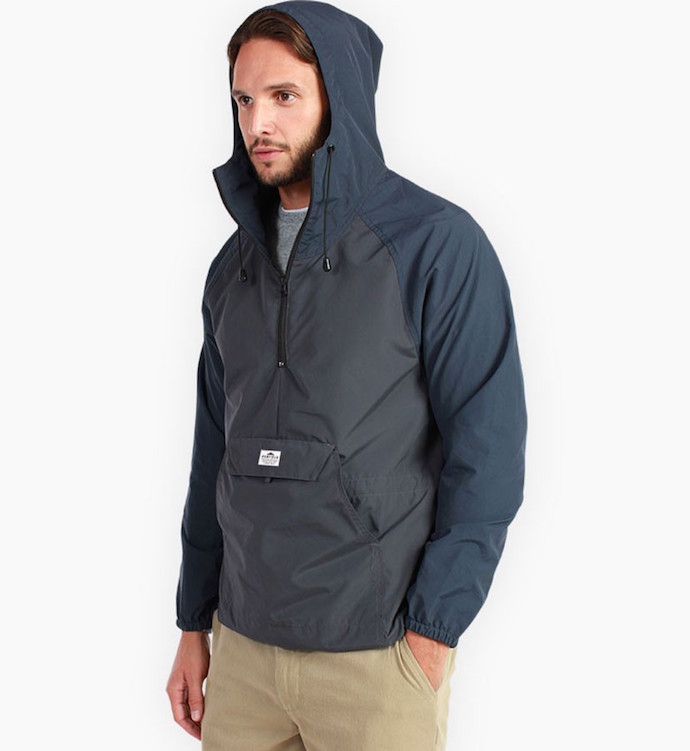 Let It Rain.
"Four good reasons for me to remove this Penfield Pac Jac from the Internet and place it gingerly upon my torso: 1) I walk to work every day and somehow don't own a rain jacket. 2) I'm heading up to Maine for Thanksgiving this year, staying on the water next to a lighthouse, and want to dress like a person who's doing that. 3)
It's very much on sale via Huckberry right now
. 4) I try to do what's right whenever possible."
—Kelly Larson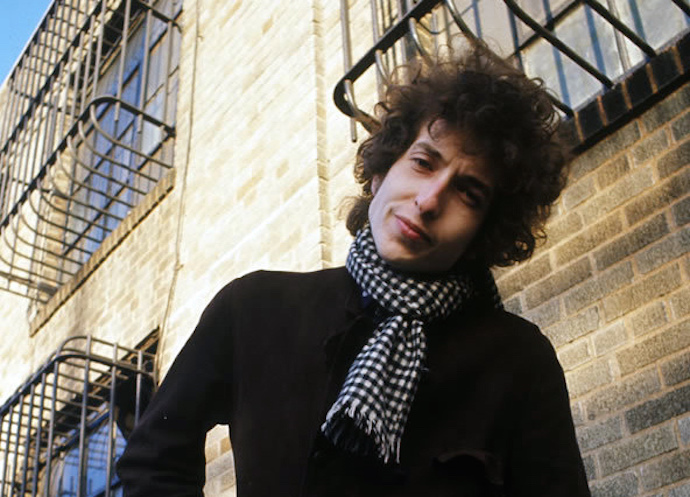 The Blonde on Blonde Knot.
"Between Bob Dylan's recent Nobel Prize win and the faint urges to reach for a scarf on the way out the door steadily growing, now is as good a time as any
to look back at this scarf primer
. And as good a time as any to resume my low-key campaigning to make 'the
Blonde on Blonde
knot' a thing."
—Najib Benouar