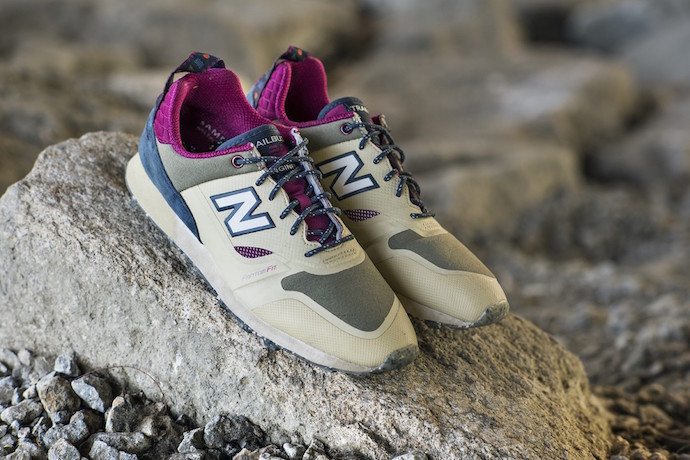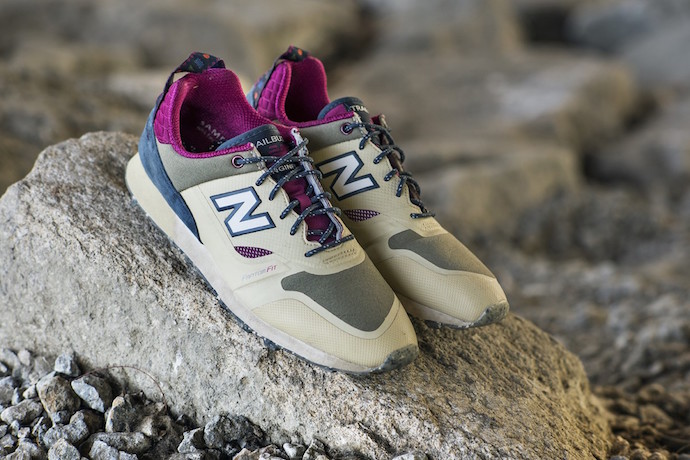 New Balance Trailbuster Re-Engineered.
"Perfectly timed for any adventures involving leaves crunching underfoot, New Balance just released a collection of outdoorsy kicks—with modern twists. Like taking their original trail running shoe and giving it the reengineered treatment, so you'll feel just as at home in a national park upstate as you will on a sidewalk downtown when they're on your feet. Oh, and if you want to see the entire collection in their natural habitat—and happen to be in NYC—this is your last week to check out the
New Balance x Extra Butter pop-up
. So hop to it."
—Najib Benouar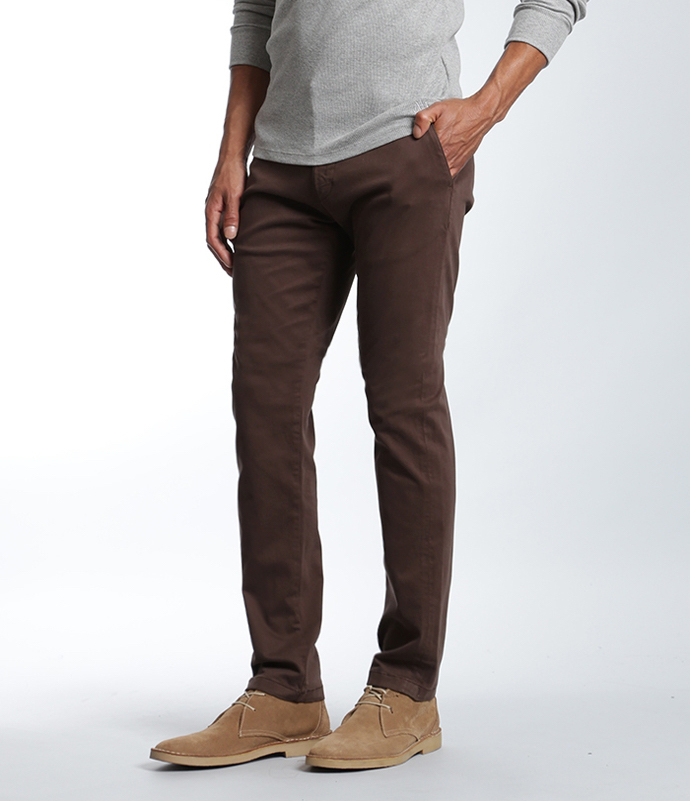 Mavi Johnny Slim Leg Chino.
"I've never been able to bring myself to spend hundreds of dollars on a chino. So I'm always on the lookout for a good fall-weight pair that I don't later hate myself for buying. I was sent a pair of these last year and hadn't realized until a second pair came last week how often I'd actually ended up wearing the first (a burgundy shade). The cut is a true slim without being skinny, and they've got a nice brushed feel. I'll be picking up another color or two on my own this season."
—Geoff Rynex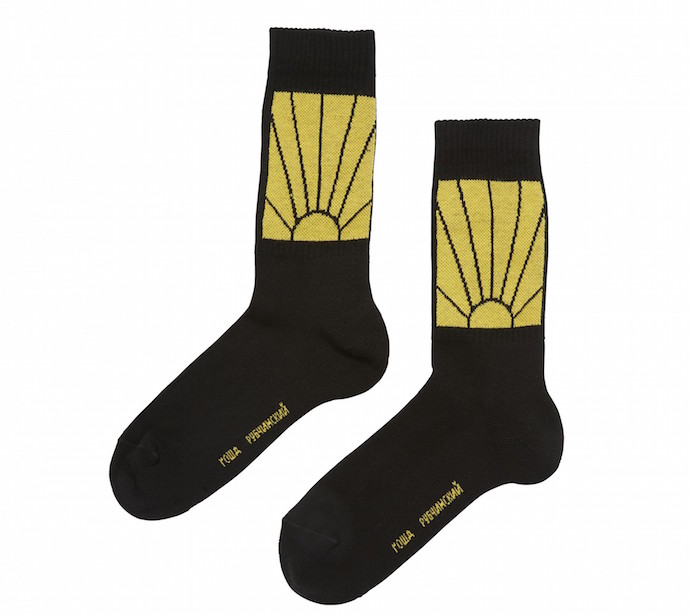 Gosha Rubchinskiy Jacquard Sock.
"There's a time for no-show socks, and there's a time for bold jacquard socks by Gosha Rubchinskiy. And as I happen to be in the process of re-upping my basics, and adding some more interesting/higher-quality essentials to my closet, these ones will make a handsome addition to my sock drawer this fall."
—Ilana Dadras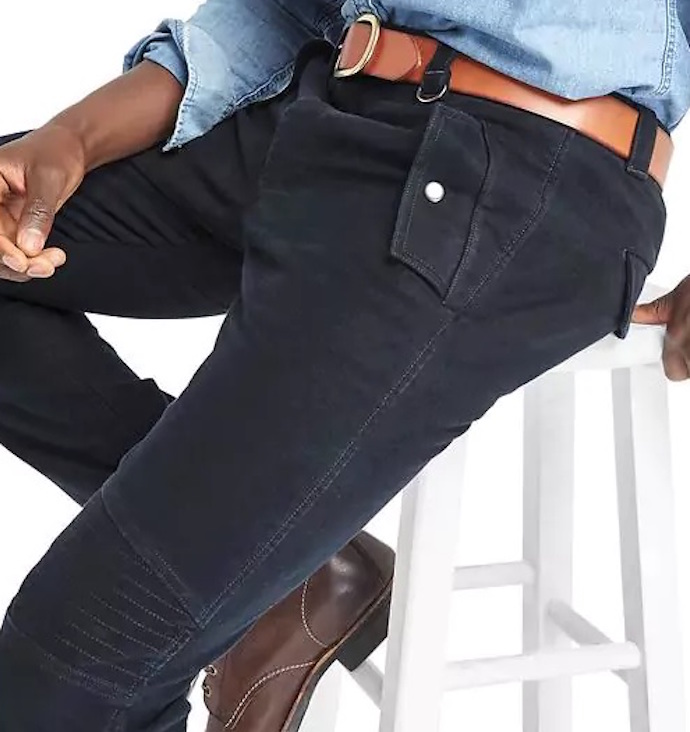 Gap x GQ Michael Bastian Moleskin Pants.
"I've always been a fan of Gap. They make good basics, for cheap. They have cool commercials. I'm pretty sure when I saw Adam Driver on a Gap billboard, I turned to nobody in particular and said, 'I'm picking up what they're putting down,' even though this was a phrase I'd never uttered in my entire life. So after
learning about the new Gap x GQ Best Menswear Designers in America All-Stars collaboration last week
, I took some time to check out the collection on Gap.com. Highest on my wish list from the new collaboration is a pair of Michael Bastian skinny-fit moleskin pants. Not sure why. I think it's something about those pockets. And maybe the fact that 'moleskin' is in the name, conjuring up images of me putting worn-out leather notebooks filled with cursive notes inside those pockets. Which is weird, because I don't even write in cursive. Anyhoo."
—Sam Eichner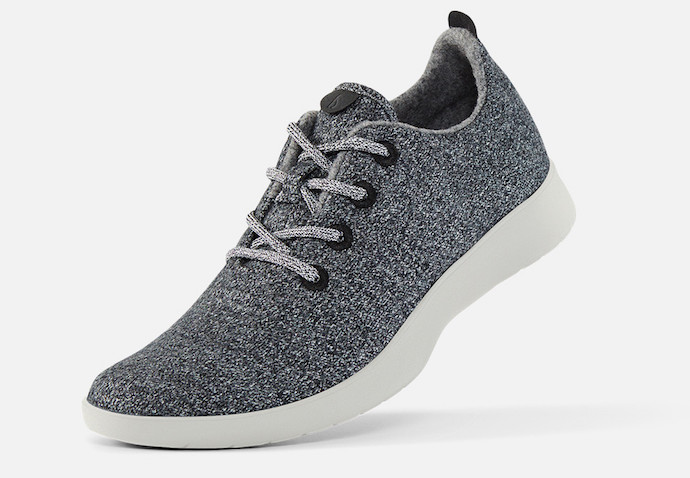 Allbirds Wool Runners.
"I picked up a pair of Allbirds after hearing that they're light, comfortable and made from the wool of some kindly treated New Zealand sheep. Two weeks in, they've quickly become my favorite casual shoe. I wouldn't actually go running in these things, as the ankle support is more conducive to eating brunch than jogging a 10K. But they're soft, and I like them. And the sheep on the website look happy, which just makes me feel good."
—Kevin Gray