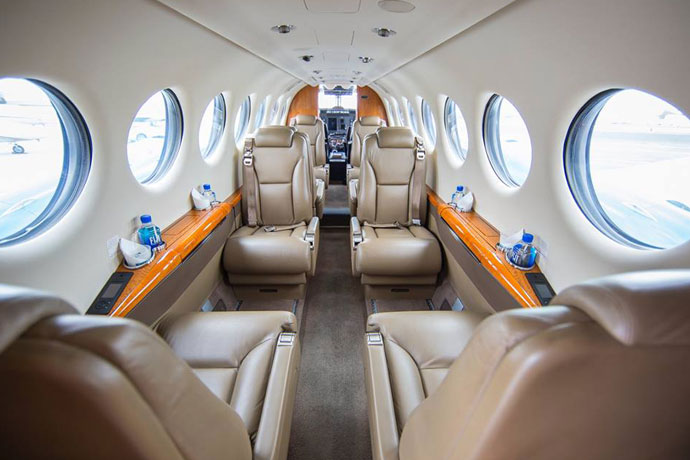 School is back in session. So, let's solve for Y.

You live in Town A. Your college football team plays in Town B. Town A is nowhere near Town B.

With the help of Y, you can be in Town A and Town B on the same day, watch said football game in person and be home for dinner.

... Invert the fraction... carry the 1... ah, yes, Y is Wheels Up "Same Day, Game Day," a new program from the private jet club that's orchestrating jet-share shuttles to and from one major city to a big game each week during college football season. (Yep, it's only for members of Wheels Up, so if you're on the fence about joining, this could be the little nudge you needed.)

In effect, you'll be tailgating 45,000 feet in the air—each jet is scheduled to fly you to the game two hours ahead of kickoff, and they'll pick you up to fly you back an hour after the game's over. Which, if all goes well, will be the equivalent of a victory lap in the sky.

The inaugural flight was to Syracuse from NYC for the Louisville-'Cuse game. And now, this weekend, they're taking off from Atlanta and heading to Oxford for the Georgia–Ole Miss game. There are a handful more game-day flights already scheduled, and they're planning on adding more as the season progresses.

Please don't fire up the grill until you've reached cruising altitude.