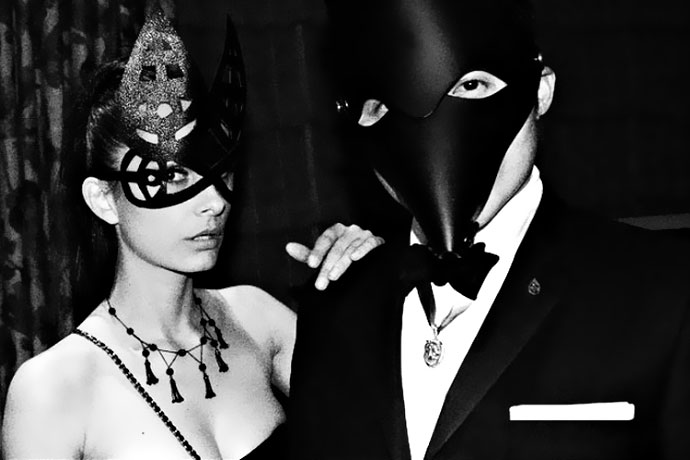 Last year we brought you a breaking story about a humble operation called
Snctm
, a sex show/sex party/place with suede flogs and human beings serving as trays for sushi and champagne.
It's a good read if you feel like revisiting.
Anyway, our instincts (and some statistical analysis) suggested that this event intrigued you, so guess what?
The people responsible are back in town doing a more intimate version, but this time on a yacht, in honor of Fashion Week. We're going to call it the Snctm NYFW Yacht Party. It's happening on Saturday and disembarking from an as-yet-undisclosed location (you'll be told once you're accepted).
The yacht in question is a hundred-footer equipped with two bedrooms, a lounge and a dining room. The number of sheer-caped performers will be 10. And this time, the performances will be more on the interactive side. Think of it as
extreme
immersive theater. Also, that number, 10, exceeds the number of men who will be allowed on the yacht, which is eight. There will, however, be several women who are just guests and not performers, along with designers, photographers, etc.
Here's the catch, though: it is entirely, impossibly sold out to the public. But here's the catch to the catch: we've made it so that you're not the public. Snctm has been good enough to release a handful of extra tickets for you, our valued reader. Just fill out your
application here
, and when it asks you where you heard about this extravagant affair, type "Pater Urbanus," and you'll be in the running, with the only thing standing in your way being a modest $5,000 donation.
If, in the end, you can't make this, fear not. Snctm's planning on doing more events here over the next year, possibly incorporating rooftop pools.
Sort of diminishes the excitement of the runway shows, doesn't it?