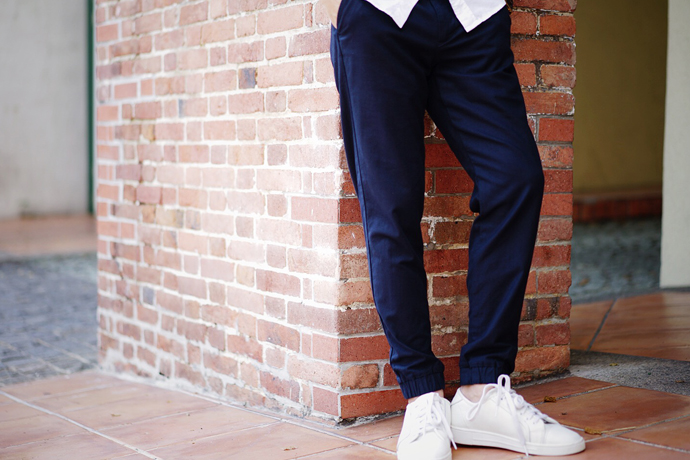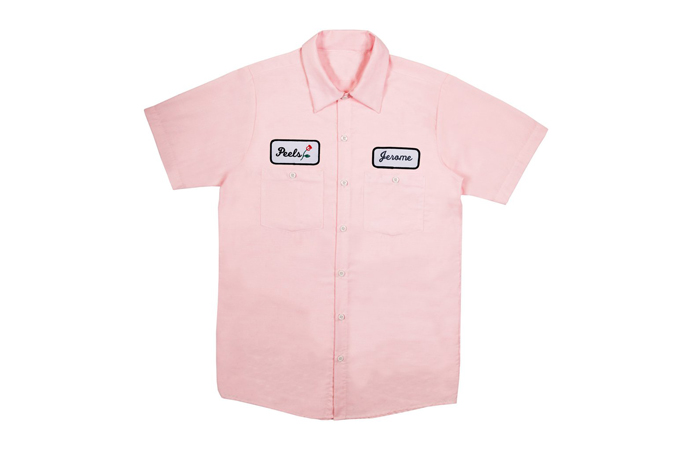 Peels Dyed Pink Rose Shirt
.
"When my boyfriend came home with this shirt in blue, embroidered with his name above the left breast pocket, I had two thoughts: 1) Did you get a job at a painting company? And 2) where can I get one of those? My answers came in the form of 'No' and Peels, a clothing brand that's currently got a pretty limited selection of these custom work shirts and some tees commemorating the downtown venue China Chalet. My favorite right now is this dusty rose pink button-up."
—Ilana Dadras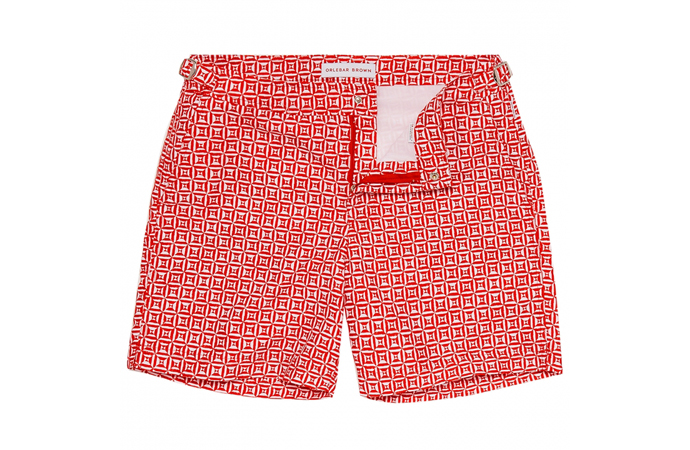 Orlebar Brown Bulldog Swim Shorts.
"As a Midwesterner, swim trunks come in at the bottom of a long list of sartorial priorities, the bulk of which contain the word 'sweater' or 'jacket.' I just don't think about them. Like, ever. Since high school, I've probably only owned two or three bathing suits total, and at least two of those three were likely purchased at Target. But having had the luxury of living in some beachier towns this summer has made me a bit self-conscious. Which is why I've decided to splurge on one really good pair from the experts over at Orlebar Brown—the red brushstroke shorts pictured above, to be specific. Just so happens, they're over 70% off right now. Sorry, Target."
—Sam Eichner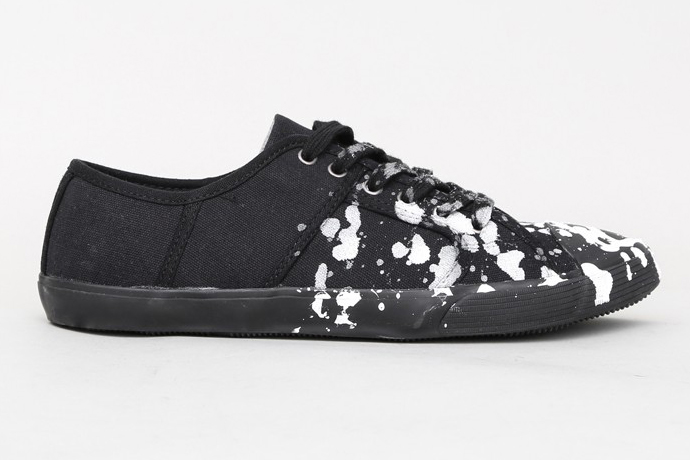 Painted Milton Sneaker by Oak
.
"Although I realize that we're past Labor Day and should bid farewell to our summertime clothing, I find myself unable to move on from the allure of the canvas sneaker. Canvas sneakers, I wish I knew how to quit you. But since I don't, I'm now on the hunt for a pair with a fall-fashion-y level of coolness. Enter the Milton sneaker from Oak. Less wispy and precious than the Keds I've been living in all summer, the Miltons have a rubber cap-toe (great for sudden autumn showers), and they come in a splatter-print pattern with just the right amount of edge. I'm officially sold."
—Taylor Tobin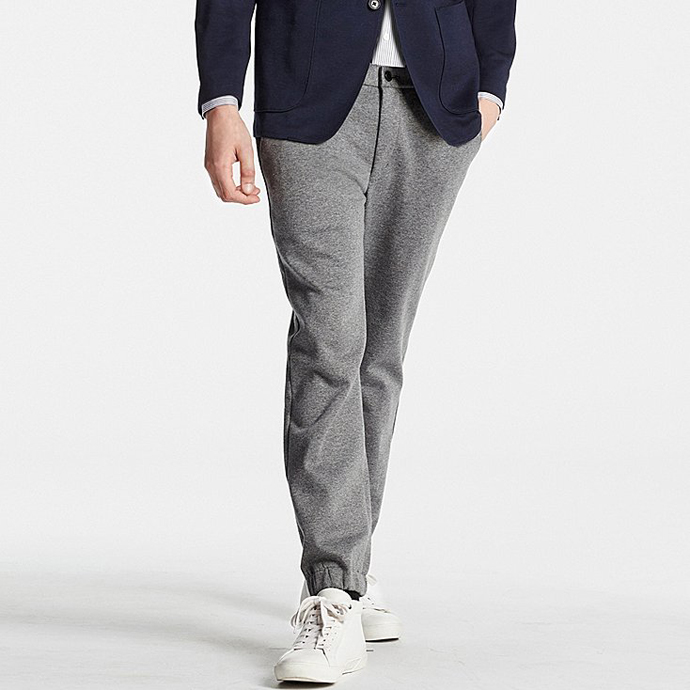 Uniqlo Joggers
.
"On the surface, the casual, dress-them-up-or-down nature of joggers appeals to me. But I've always abstained because they seem like a superfluous hybrid pant that is at once too lazy and too considered. Who needs joggers? I'll tell you who. Someone who's about to embark on a 16-hour flight and requires a soft, comfortable pair of pants that can transition from airplane leg coverings to versatile traveling attire. So anyway, I got some. And I like them. I get it now."
—Kevin Gray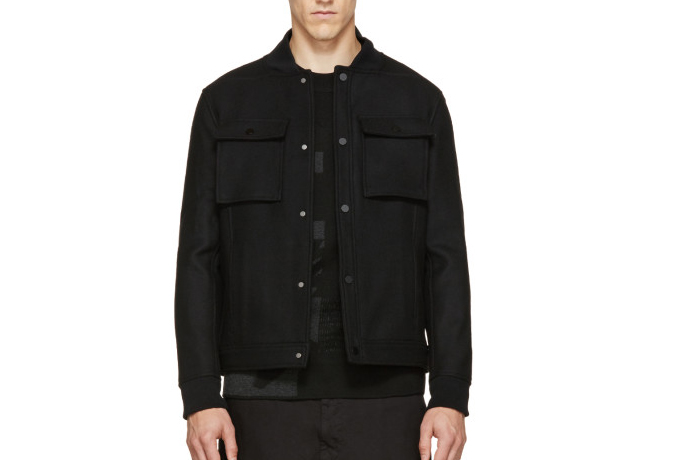 The Barneys Warehouse Sale, Brick and Mortar.
"It only comes along once in a blue moon, and yes, it's a real shitshow, and by the time you get there, almost nothing you want will be there. But all it takes is one gem to make it all worthwhile. This year's gem: this Public School wool fall jacket. It's a couple seasons old, but it's on the more timeless side of what they're known for, and it'll be taking the place of the black denim trucker jackets you'll see on men everywhere this fall. The moral of the story being, give long-shot sales a chance."
—Geoff Rynex