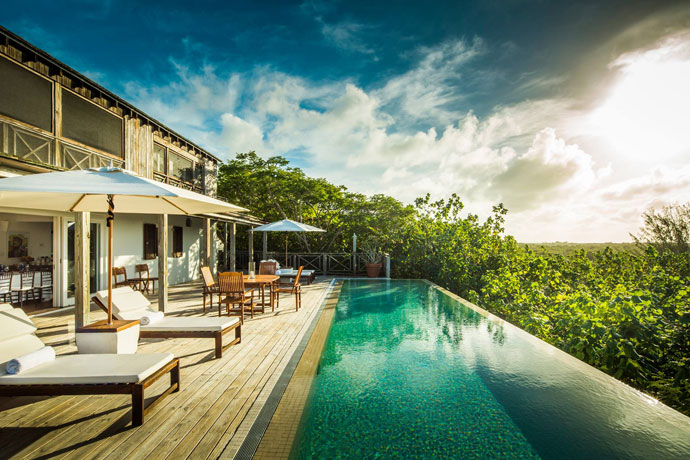 A lot of good things end in "-ation."
Vacation. Donation. Gyration.
And now you can do at least two, if not all three, of the above in one fell swoop, thanks to
Kind Traveler
, a new booking engine that pairs plush vacation destinations with a local charity to benefit from your stay.
Here's how this win-win situation works: take a spin through the current destination offerings available through Kind Traveler. Select your preferred sun-drenched island getaway or that scene-y new high-rise hotel. Then select a charity to give a minimum amount to. You'll receive a discount on the room. That's it.
Your other option is to let your heart decide: if you're game to go anywhere, you can choose a cause that you've got a soft spot for, like wildlife or the arts, and then see which destinations donate to that cause. Next thing you know, a local music class is getting a new trombone and you're on your way to Turks and Caicos with clear eyes and full heart.
Can't lose.