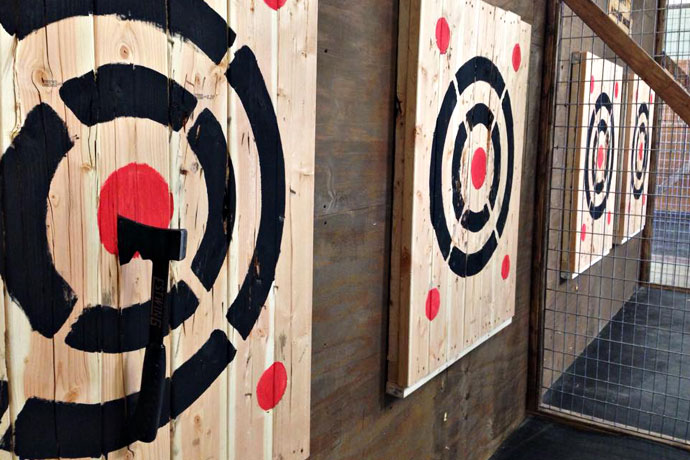 You have a lot of choices when it comes to Labor Day weekend travel.

Lake houses. Beach houses. Quaint cottages. Remote cabins.

Yet, if we may, we'd like to submit one more option: a magical place called Stumpy's Hatchet House, where you're free to throw hatchets at targets while drinking as much booze as you like.

Finally, you're thinking. A company that takes your two great loves (drinking and hurling sharp objects) and haphazardly combines them under one roof in an otherwise unremarkable New Jersey town 50 miles south of New York City.

It will likely come as no surprise that this is the first such hatchet-throwing facility in the country, and it allows you to bring your own alcohol. Do not let this deter you. Surely, other hatchet-throwing facilities must be following suit.

Until then, though, you'll have to settle for Stumpy's, whose name we'll pass off as an unfortunate coincidence. Maybe drive up with some friends. Stop for lunch along the way. Then, pick up a 12-pack of beer and a bottle of whiskey and prepare to make your best throw.

Or do absolutely nothing of the sort.