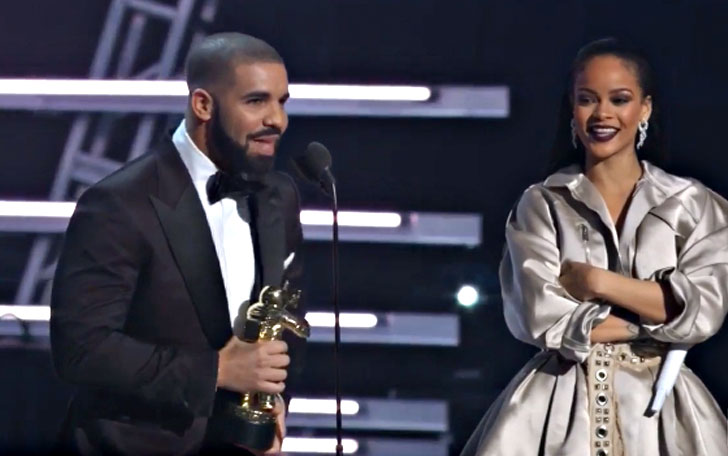 Last night's VMAs went as expected: Beyoncé continued her reign, Kanye was Kanye and Drake's torch of unrequited love for Rihanna burned strong.
...And all of the guys wore jackets, despite it being another muggy NYC night. (Though a few opted to forego a shirt entirely, which completely disregards the laws of layering.)
For some of the gents, the risk of being incredibly over-heated to the reward of looking incredibly stylish was worth it. For others it was not. Let's see how it all shakes out: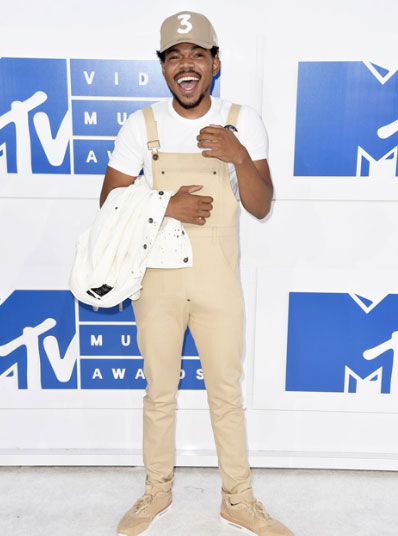 Chance the Rapper. 

On its own, the paint-splattered trucker jacket is actually kind of cool. But then he doubled-down on the overt self-referencing to his new album Coloring Book with the painter's overalls which made him look more like a lost Mario Brother than stylish rapper. (Ed note: the only person who could ever really pull of this look was
the painter on Murphy Brown
.)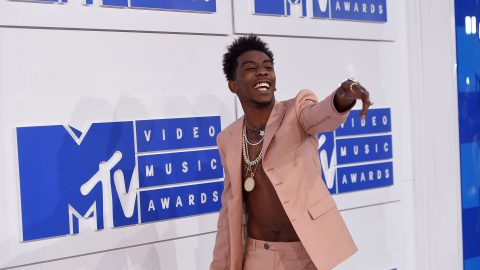 Desiigner.

He's not wearing a shirt under his jacket. On a macro level, that's a problem. But we're talking about jackets here so let's look at the jacket. It's a suit jacket. It's a nice shade of pink. It's got four buttons. Four buttons? All was well until we counted the buttons. There's no reason, not even if you're nearly seven feet tall, that you'll ever need more than two or three buttons on your suit.
Just ask Carmelo Anthony
.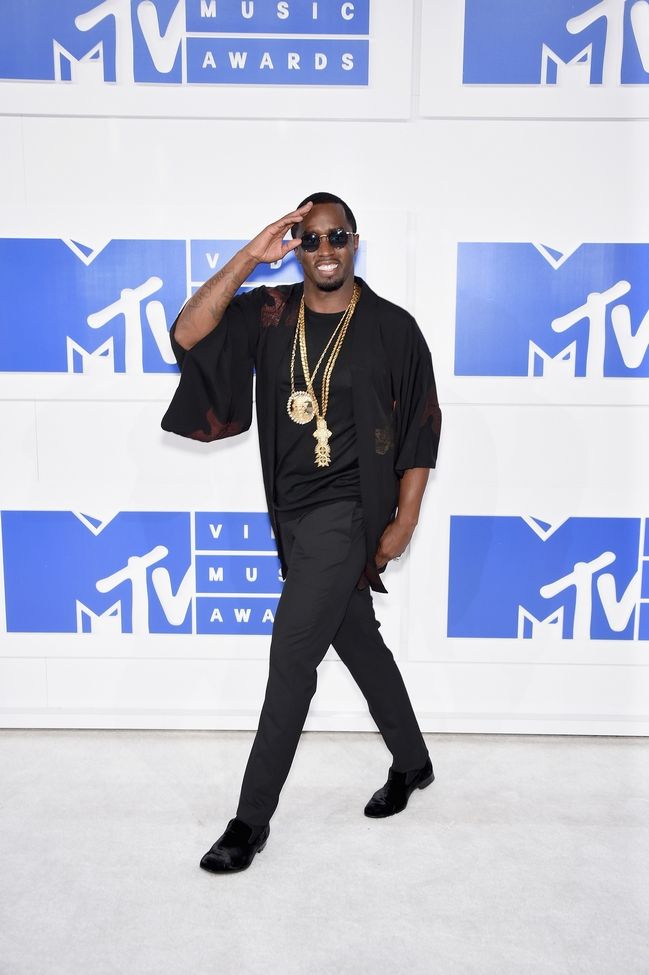 P. Diddy.

Wearing a slightly flowy kimono-inspired jacket. It looks better than it sounds, especially with the pared down monochromatic getup. You can't be mad at this. Or P. Diddy.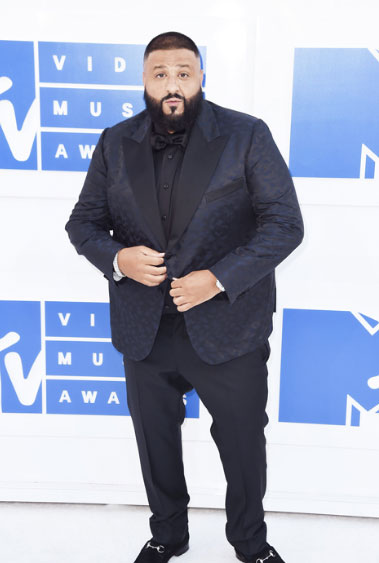 D.J. Khaled.

Like everything D.J. Khaled does, wearing this jacket was very on-trend, whether intentional or not. Major key. Special cloth alert. Et cetera.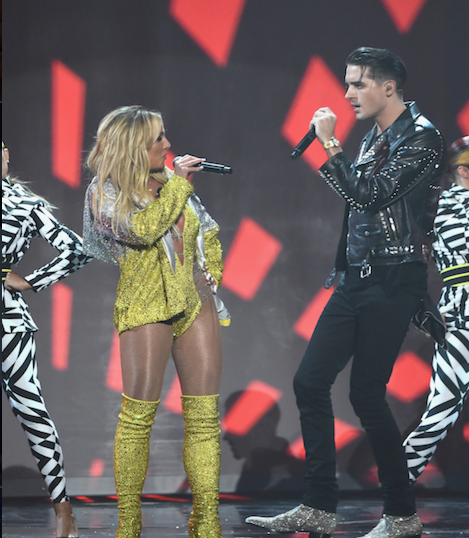 G-Eazy.

Was one half of the very lackluster Britney Spears post-last-comeback-re-comeback performance. His jacket did not make sitting through that any less unbearable.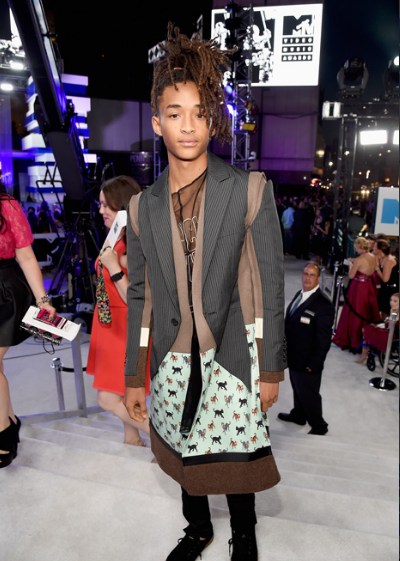 Jaden Smith.

Is that even a jacket? We're not sure. Let's move on.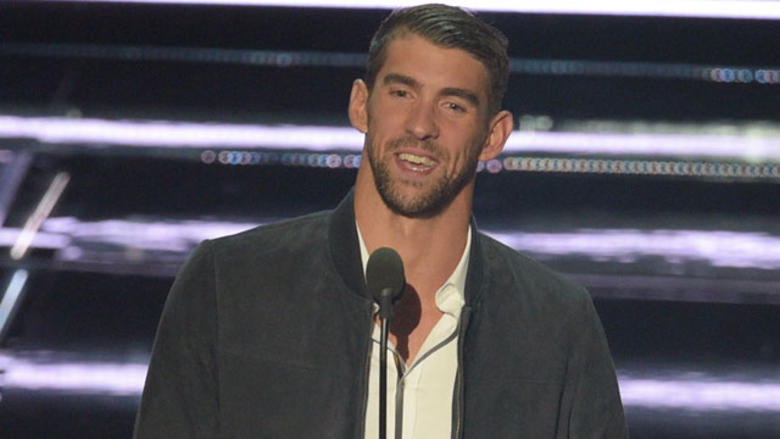 Michael Phelps.

This is the Michael Phelps of jackets. A winner, but not in an especially handsome way or anything.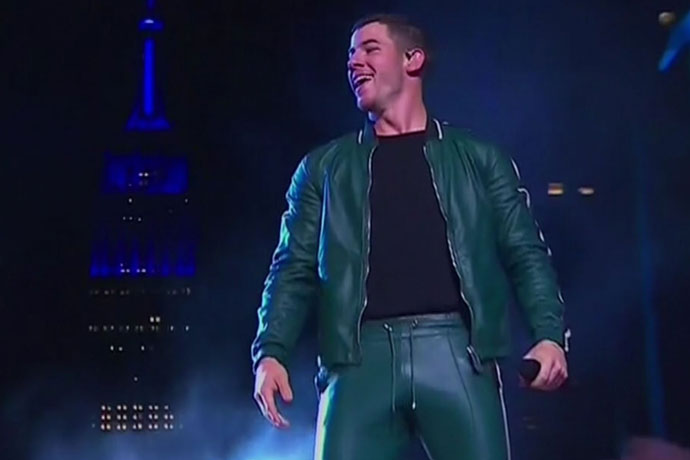 Nick Jonas.

Wore a green leather track suit during the most forgettable performance of the night. The jacket wasn't egregious, but, much like his performance, was not worth overthinking.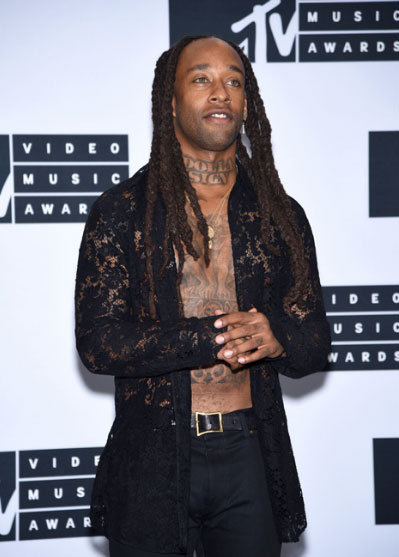 Ty Dolla $ign.

Another shirtless jacketeer. We'll come right out and say it: this was the worst jacket of the night.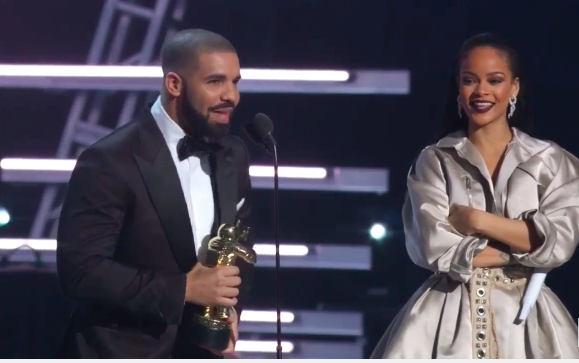 Drake.

A peak lapel tuxedo jacket. Definitely the style winner of the night, by default of being the most formal. Still, it was all for naught, considering his advances were once again rebuffed by Rihanna.