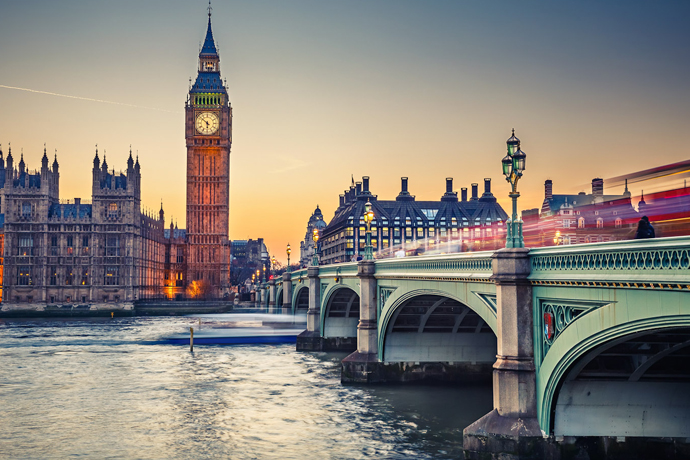 One writer. Twelve international cities. A whole year's worth of fatuous sartorial-related observation.

We're calling it: Wear and Terre.

Next up, our man on the ground heads to London.
General Notes
Liberty
, on Great Marlborough Street, in Soho, is one of London's oldest department stores, dating back to 1875.
The exterior, with its mullioned windows and gothic tracery, looks particularly medieval on its portion of an otherwise particularly modern street. Its roof appears thatched on first glance, until your mind latches onto the reality that it must be tiled. Despite the obvious updates, the inside has maintained the character of the original building across five stories and a basement level; looking up from the ground floor at the pitched ceiling above, one senses a cathedral-like whiff of the divine, if not a pervasive scent of women's perfume and a strange sort of pre-guilt for your future self's failure to buy Mom a gift.
The first time I visited the place, on one of my first days in London, a friend of mine and unofficial Liberty tour guide marveled at the way in which it managed to stay true to its roots—roots that date back not to, say, the '50s or '60s, as roots so often do when we say they're staying true to themselves in America, but the 19th century—while also managing to stay ahead of the latest trends. Liberty was, and is, best known for its fabrics, hallmarked by highly ornate, flowery patterns—a hallmark that feels impossibly prescient in today's variegated garden of floral-print clothing.
One reason I bring Liberty up is that it has a fantastic selection of menswear, occupying the store's entire lower level. Its shoe room is long, narrow and cinematically dim, and it contains more stylish Chelsea boots* than even
a Chelsea-boot-admiring person
such as myself cares to investigate. There is an Alexander McQueen leather jacket with a white flower painted across the front. There is a sunglass case that must serve no purpose because it is hardly ever sunny here (British joke), but which is nevertheless nice to stare at. There is a burgundy Our Legacy T-shirt made of velvet that I'm convinced would look aggressively ugly to all who passed by were it situated anywhere else on the planet. Though there are button-downs and bombers and sweaters and trousers from Gitman Bros. and Paul Smith and A.P.C. and Acne Studios, all of the individual edits, taken together, feel of a piece: in vogue; timeless; just the right amount of loud. Needless to say, if there were one place I could spend all of my money on clothes without feeling bad about spending all of my money on clothes, it would be this place.
The other reason, though, is that it articulates with clothing and fabrics the ineffable way I feel walking down London's uber-contemporary streets, only to stumble across Buckingham Palace, Westminster Abbey or a centuries-old church. Unlike, say, Paris (a city that seems to fetishize its old-looking-ness) or Berlin (a city whose history and modernism are aesthetically inextricable from one other), London is a new-looking city that's managed to integrate its monuments so seamlessly into itself that you (I) can walk for miles before having to recall, again, just how old it is.
I struggled, initially, to write about London fashion because its trends so closely mirror those of New York. (Other struggles included: its size, its population, the fact that I live in a boring suburb, a general deficit of historical/sociological knowledge and overall financial instability.) But America is founded on the diversity of its various sects and ethnicities. New York owes nothing to any single culture the way London does; that would defeat its purpose.
To say fashion-forward Londoners are, like Liberty, able to stay true to their roots while looking to the future would be trite; in fact, I'm pretty sure that's the textbook definition of modernity. But perhaps their relationship to the past explains why, in my experience, men here are generally as fashionable as their counterparts in New York, albeit in a more classic, less kaleidoscopic way.
At the very least, it may explain why I feel perpetually underdressed on the tube.
*Not sure if these technically qualify as Chelsea boots, but Liberty stocks a few pairs from the Grenson 4 Collection, which is the British shoemaker's collaboration with two cult Japanese brands. This link constitutes my glowing recommendation.
Trends
Note: for someone who's only lived in London for a few weeks, spotting fashion trends is a futile exercise. So just consider this an incomprehensive list of things that stuck out to me, personally.
—Black Chelsea boots. This is obvious and yet bears repeating, simply because of how damn ubiquitous they are. Seems like everyone I saw in Shoreditch owns a pair.
—High-waisted trousers combined with any variation on the sockless loafer look.
—Monochrome streetwear.
—Those androgynous oversize shirts with side zippers, underneath button-downs or other, smaller shirts, worn by the sort of people who don't mind waiting five hours in line for Kanye's pop-up shops.
—Band-collar popovers or button-downs, often in pastels or white.
—White linen blazers, particularly on older men.
—Lads. Those loudmouthed British equivalents of the American bro, who, for some reason, I assumed were just the stuff of urban myth and
YouTube videos
. Well, they exist. And they're surprisingly stylish, in a classic oxford-shirt-and-pants kind of way.
Shouts
Dude wearing a black, flowery bomber and high-waisted pants in Shoreditch; dude with an unstructured lavender jacket and pale orange shirt with glasses and well-combed hair who appeared to have boarded the escalator from the movie
Pleasantville
; motorcycle rider near the Thames, wearing a blue blazer and gray trousers, en route to what I can only imagine was a shoot for a perfume commercial; bearded gentleman and ostensible proprietor of
Present
—you really reminded me of
this guy
; old man using a walker on Brick Lane, sporting an ascot, a floral button-down, a smoking jacket and pajama pants, who looked like a freakish amalgamation of Keith Richards and Hugh Hefner.