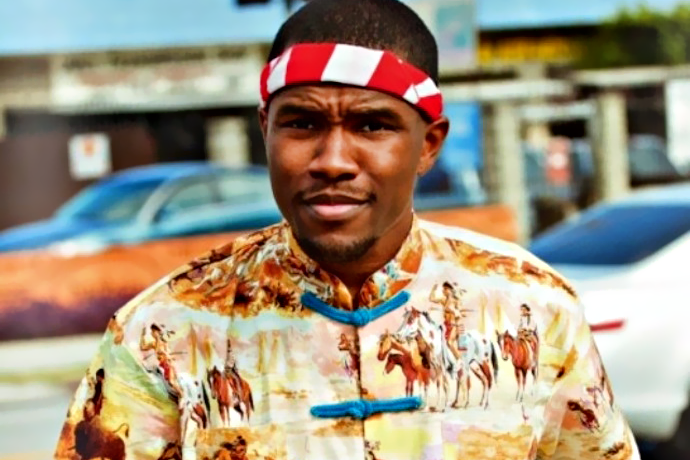 Four long years, a series of coded messages and one highly enigmatic livestream later, Frank Ocean is finally releasing his much anticipated follow-up to
Channel Orange
tomorrow on Apple Music.
And while we're looking forward to
Boys Don't Cry
—along with its corollary print publication and visual component—as much as anybody, we'd also like to use this occasion to pause and take a look back.
Not at the man's musical genius, which needs no commentary, but at the reification of said genius on his singular body of sartorial-related work.
Herewith, our top 10 favorite Frank Ocean style moments (in no particular order)...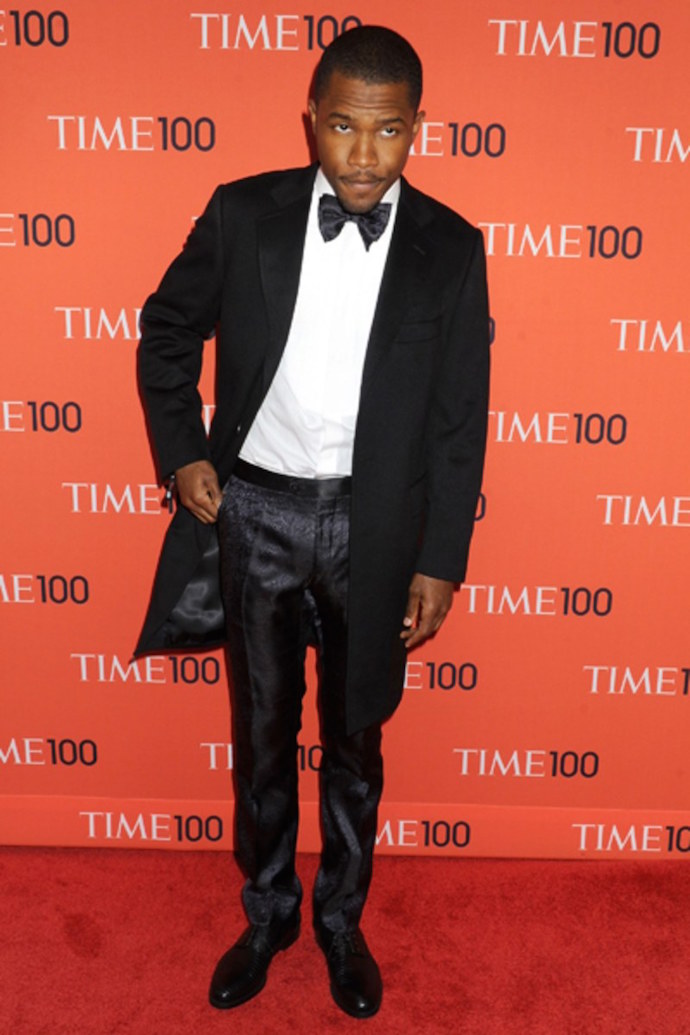 Let's start here: Frank Ocean at the 2013 Time 100 Gala, in a long satin lapel coat and jacquard trousers that prove he knows how to pull off a more typically modern stylish look when he chooses to.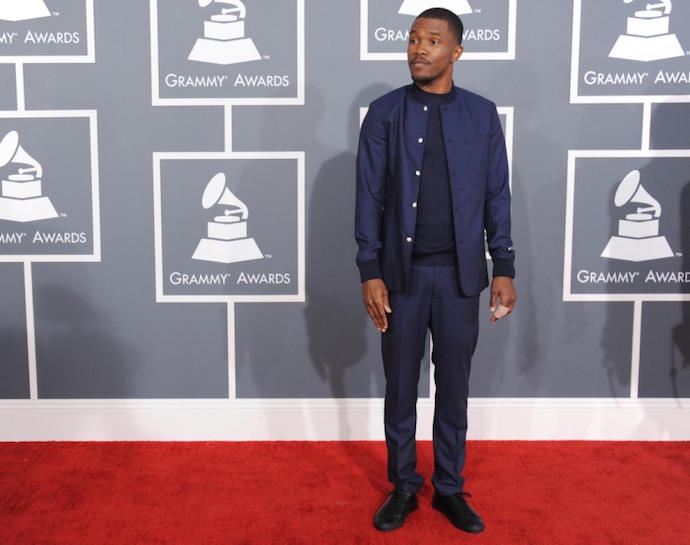 Same goes for this Dior Homme monochrome look at the Grammys (from the same year). It's bold. It's sleek. It's completely his own.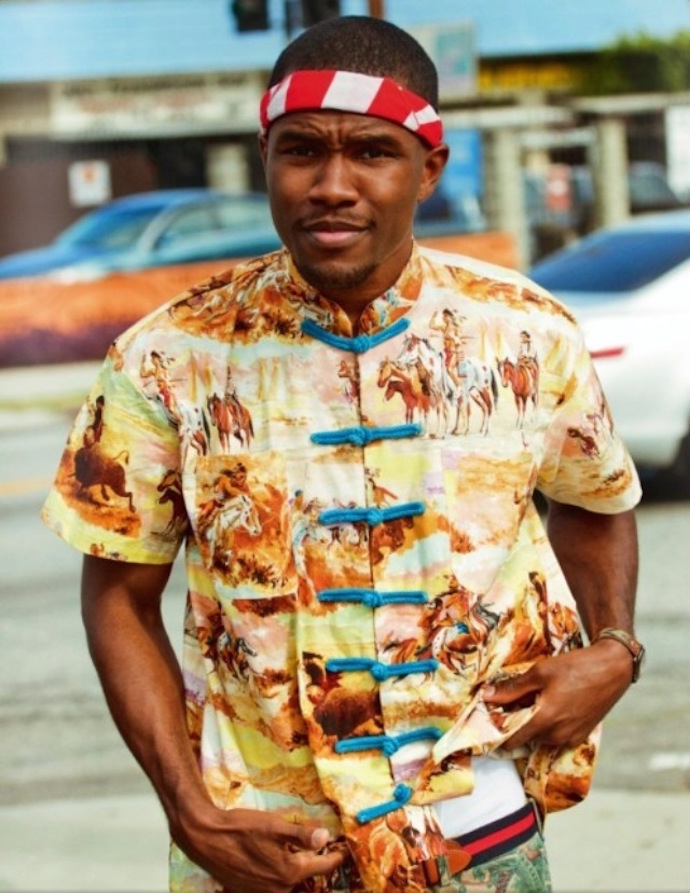 Think of those last two as the stylish base from which he can take risks with an outfit like this, which involves his signature bandanna, a Chinese-tunic-like shirt that nonetheless seems to depict the Wild West and what appear to be camo shorts. These pieces should not work together. And yet, on Frank, they make a weird sort of sense.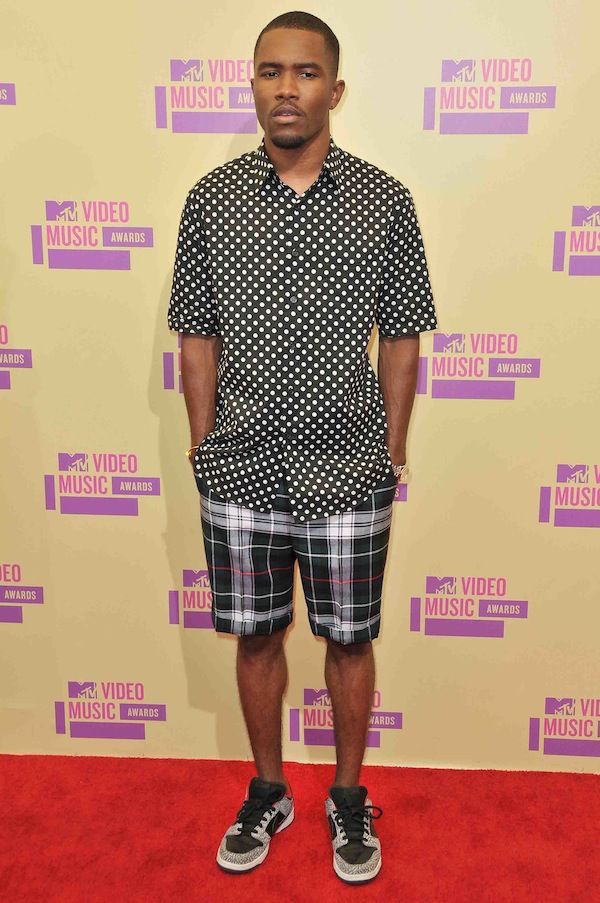 And this pattern-on-pattern look here, from the 2012 VMAs. Sure, he kind of looks like a middle schooler on the way to his first school dance. But, really, this is the menswear equivalent of those genius visual artists (Picasso, Pollock) who have mastered classic modes of painting and so can pull off pieces that, to the layman, look like the work of a child. Either that, or he just genuinely didn't give a shit.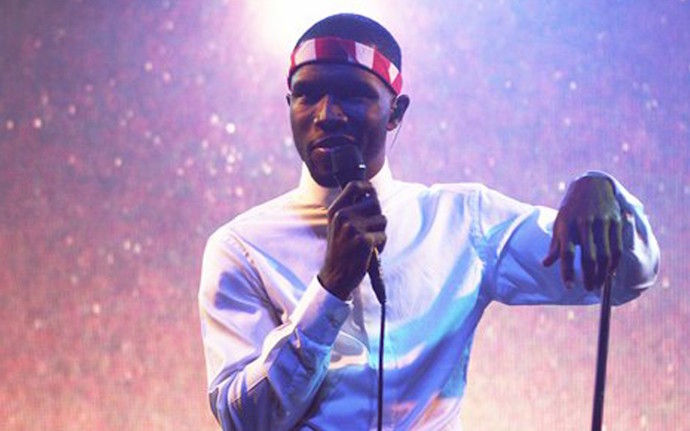 Here you've got the bandanna again, but you've also got the tight-fitting, buttoned-up white shirt. If one look could sum up Frank's style (and it can't), this one comes closest.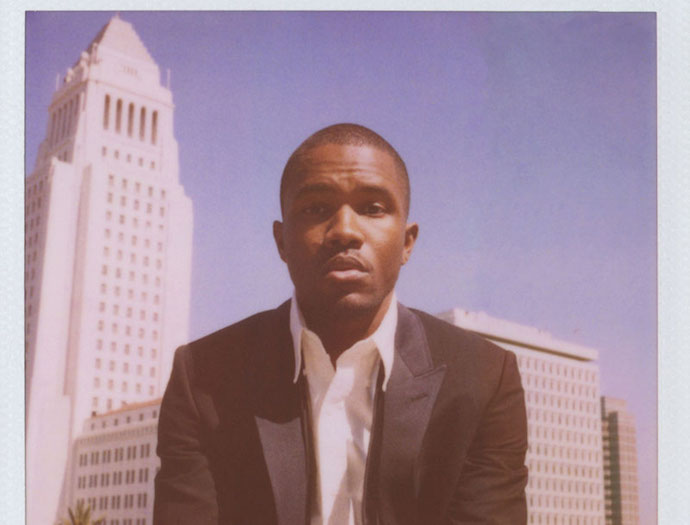 From the Band of Outsiders spring 2013 lookbook.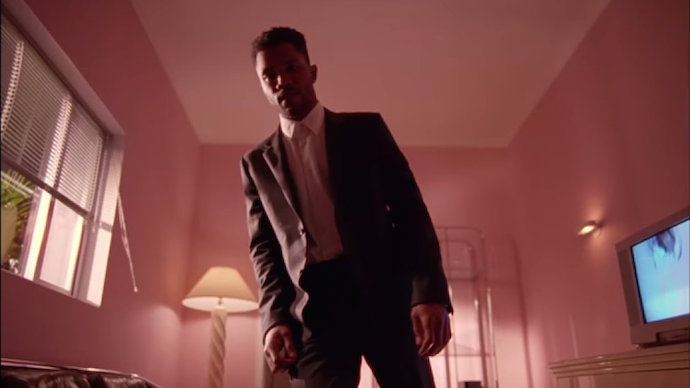 From
Calvin Klein's dare-we-say Lynchian 2016 global campaign
. The man knows how to wear an air tie.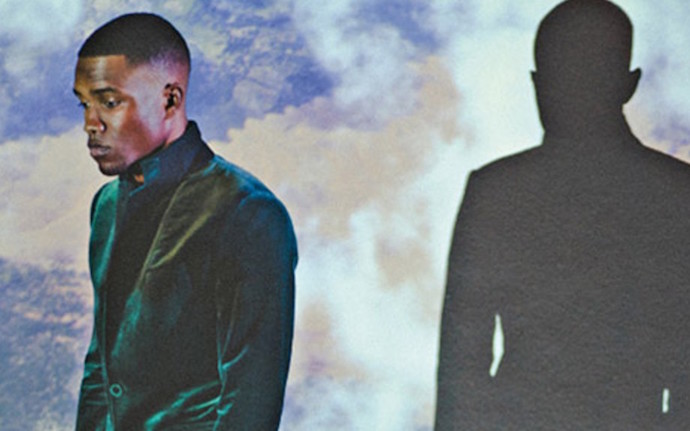 From a shoot for
Vogue
: his emerald-green blazer game is strong. (It's a very specific, rarefied type of game.)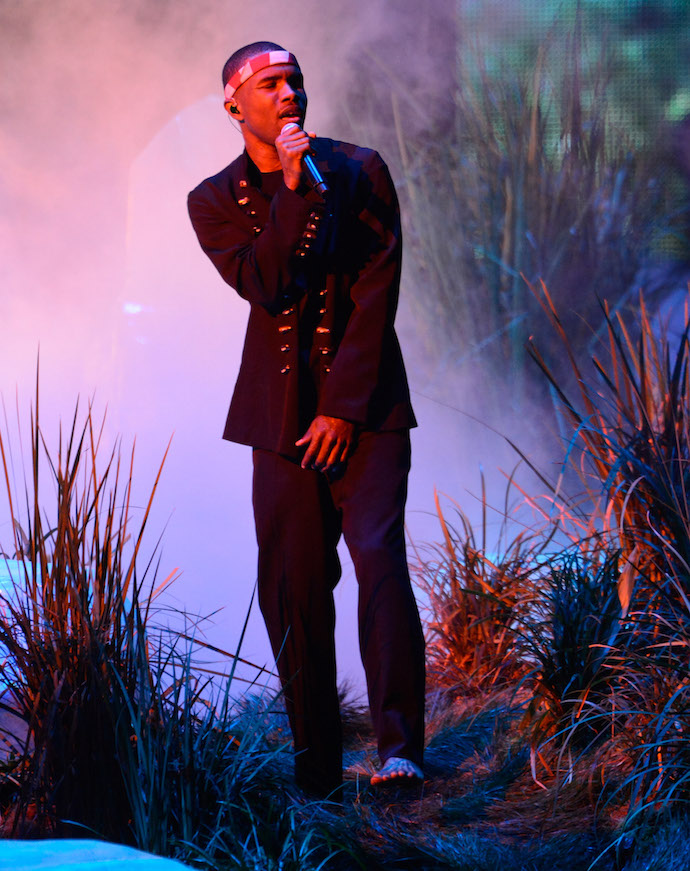 Vintage Frank. Who needs shoes?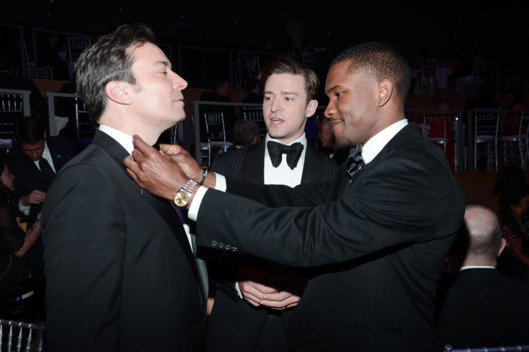 And last but not least, here's
Mr. Ocean fixing Jimmy Fallon's bow tie
.