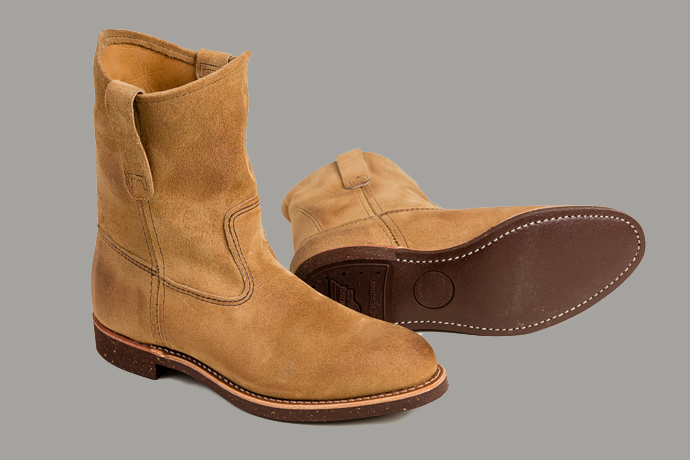 It's easy to feel a little fraudulent at the thought of donning a pair of cowboy boots.

Unless you're currently on a horse, lassoing something, that is.

But, hey, we're all wearing camp shirts this summer, and most of us aren't dads on vacation in the '50s.

So let's go on an adventure. One where we all achieve our finest thousand-yard stare, smoke Marlboro Reds and wear boots from Red Wing Heritage's relaunched Pecos Collection, a couple models inspired by Southwestern rancheros, and thus generally tough as hell.

You've got the option of either a nine- or 11-inch boot—the nine-inch coming in a muleskinner leather (basically a tobacco-brown suede) and the 11-inch in a traditional brown leather. Both leathers come straight from Red Wing's Minnesota tannery.

You've got to really own these, though, so we recommend picking up an accompanying Western shirt (bonus points for going with a decorated yoke) and some stonewashed 501s.
Vaya con dios.