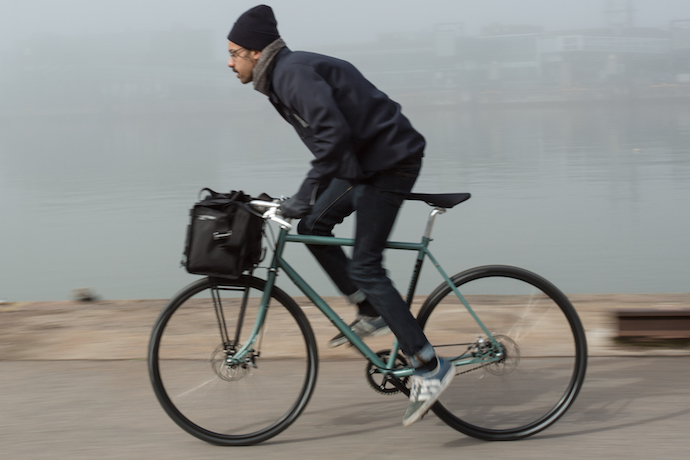 The classics are always in style.

Like workwear.

And single-speed porteur bicycles.

Which is why it kind of, almost, makes too much sense, that Carhartt's neo-workwear line, Carhartt WIP, and the classic bike makers at Pelago Bicycles teamed up to make "the toolbox of bicycles" and some other good-looking, hardworking cycling gear.

First let's talk about the bike: it's a classic single-speed porteur painted a tough-as-nails toolbox green. It's kitted with the porteur rack so it can carry just about anything you'd need on a bike ride. And there's a custom Mission Workshop bag that fits the rack or can be worn as a messenger bag. (You could actually fill it with tools if you really wanted to bring the analogy home.)

Now let's talk workwear: to complement the bike, they leaned on Carhartt's long storied history of making tough clothes for the likes of mechanics and construction workers to fashion some rugged biking gear. There's a pocket tee, caps, an apron and the pièce de résistance: a workman's jacket that's been optimized for cycling. You can't get your hands on the stuff just yet, but the capsule collection is expected to start rolling into shops and online about a month from now.

Yeah, that was a bicycle joke.