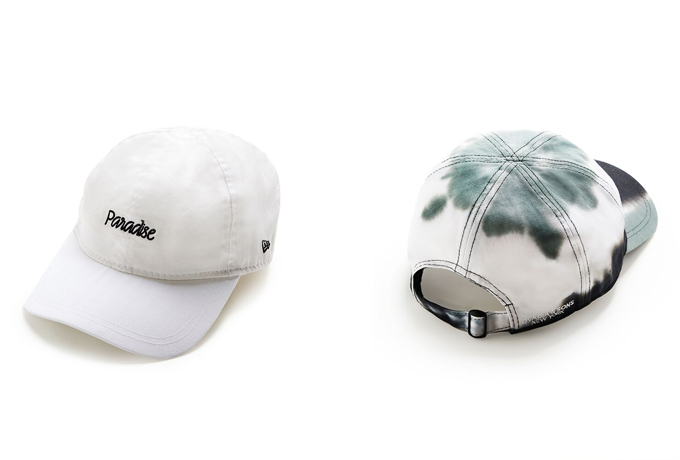 Fashion Week is usually a big tease.
Because the incredibly cool stuff these labels are parading down runways won't even be available for months, when the collections finally arrive in stores.
Which is why we're pleasantly surprised to see that Ovadia & Sons is giving everyone an early taste of their forthcoming 2017 collection by making the same New Era caps they're sending down the runway this week
available now on their webshop
.
The hats top off the SoHo-meets-Venice-Beach vibes of this season's collection and come in tie-dye or a sun-bleached white with the word "Paradise" embroidered onto the front. They're the sort of thing you'd throw on before heading out the door on a weekend road trip or to Central Park for a very chic game of catch.
Like if
Field of Dreams
were directed by Jean-Luc Godard.