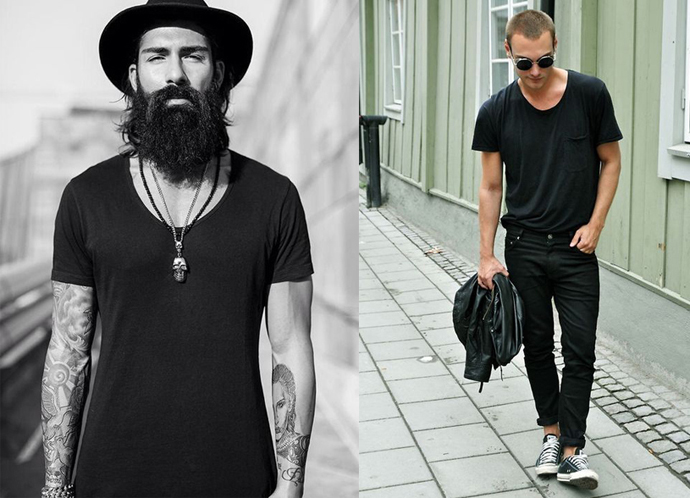 There's a lot of men's style advice rattling around the corners of the Internet every week. Some of it ends up gospel for you, some of it you've heard a thousand times before, some of it was clearly written to fill a blog quota. Which is why we're here with
Grading the Teachers
, your guide to the latest advice from the menswear world.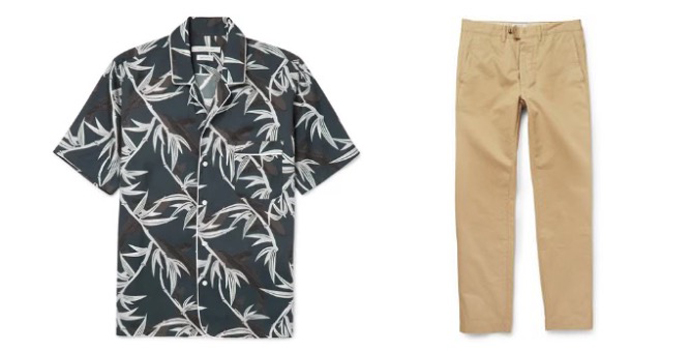 How to Wear a Camp-Collar Shirt—Mr. Porter: The Daily
What it is:
Useful pairing advice for the shirt of the season.
When you'll use it:
When fighting the oppression of the office.
Best line:
"Now this is more the variety of camp-collar shirt we have come to know and fear."
Rating:
9. Excellent pairing ideas and a reminder that the camp shirt can be versatile despite all evidence to the contrary.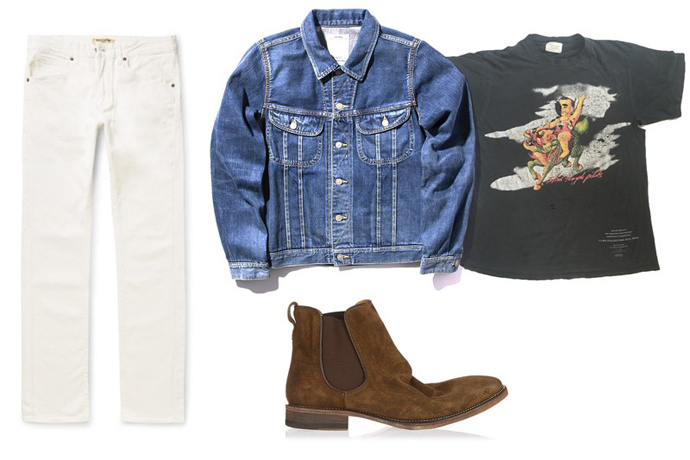 Three Ways to Wear a Band T-Shirt This Summer—GQ
What it is:
A set of sartorial vibes to match with tour merch or faux tour merch tees.
When you'll use it:
When the plain black heather tee just isn't doing it anymore.
Best line:
"If you're more of a Jeff Spicoli than a Bruce Springsteen, slip-on sneakers and cheeky cotton shorts are the more appropriate choice."
Rating:
7. Appreciation for the fact that they completely avoided an all-black ensemble. But while we too are apt to get carried away with costly items sometimes, there is a (admittedly very cool) Stone Temple Pilots tee from Fear of God that rings in at $1,134. Come now.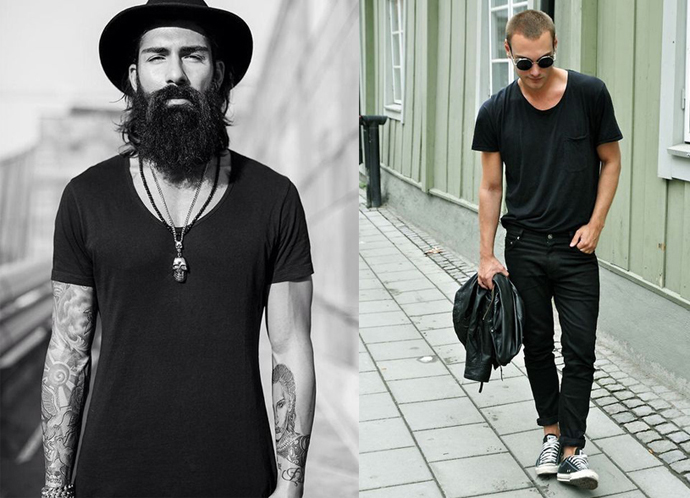 Five Cool Ways to Wear All-Black (Even When It's Hot)—D'Marge
What it is:
The other side of the spectrum—a full commitment to the darkest of colors.
When you'll use it:
Trips to New York, anytime you're in doubt.
Best line:
"Or perhaps your attempts at noirish, Japanese style is more Count Dracula (is that blood or Shiraz in your wine glass?)"
Rating:
9. Quite comprehensive, and really runs the gamut from ultra-casual to formal.