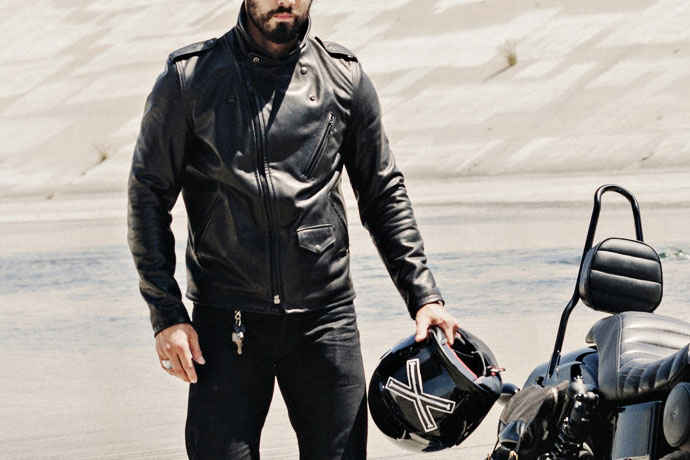 If you don't know Schott, frankly, we're a little disappointed in you.

They're the leather outerwear gods who have adorned the backs of noted cinematic motorcycle enthusiasts James Dean and Marlon Brando. Basquiat used to paint on their jackets. "Credibility" is the word that comes to mind.

And now they've produced a jacket with 3sixteen, purveyors of a lot of selvage denim and other manly clothing items.

Basically, it's a slimmer Perfecto motorcycle jacket (the motorcycle jacket), with all black accoutrements. But this one is naked cowhide, which means it'll look and feel broken-in a lot quicker than the original. And, in a particularly nice touch if you're the type who can handle wearing leather on a summer night, it's lined with Japanese chambray.

This bad boy is on sale today, and they're only making 100.

Just hurry.