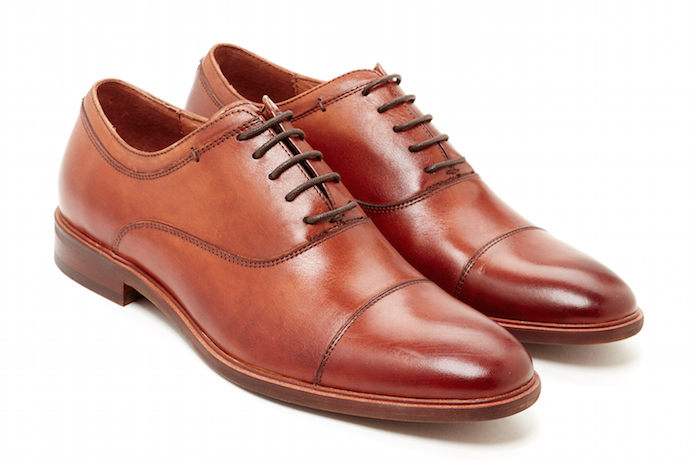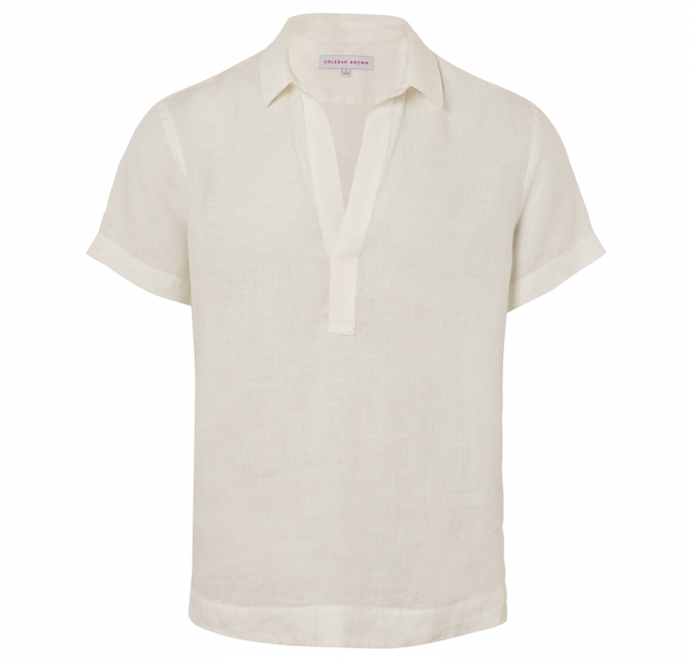 Orlebar Brown Ramsey.
"Earlier, you caught
our guide to how many buttons
are acceptable to unbutton in any given situation during the summer. But if you're still flustered, consider this. It's part polo, part popover, no buttons, and it appears to nail the perfect amount of chest exposure. Get thee to a beach."
—Geoff Rynex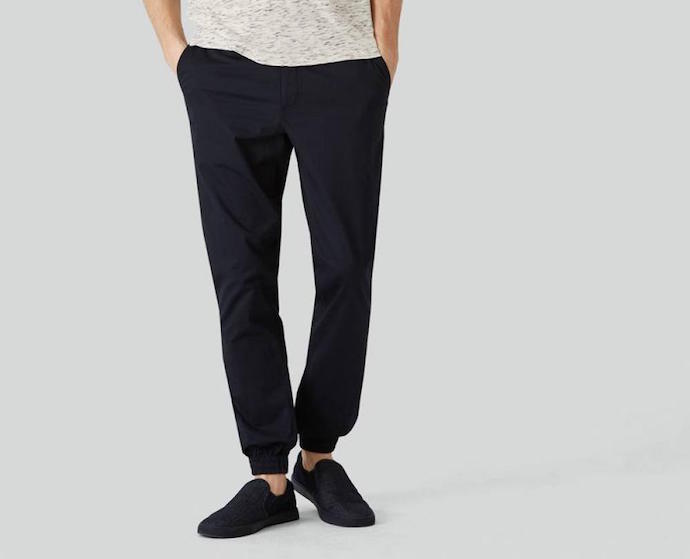 On Twists of Pant-Related Fate...
"The very specific and highly unpopulated world of navy pants works in mysterious ways. One day, your neighborhood tailor is sadly informing you that fixing those tattered pockets on your cheap (yet beloved) pair of navy pants from H&M is totally not worth it. The next, someone's walking you into Frank & Oak to buy you a totally unsolicited going-away present (you're going away, for a long time, and it's going to be summer for much longer than usual), and you stumble upon the last pair of super-lightweight
navy Bedford cord joggers
, which just so happen to be in your size, and perfect for any/all warm-weather excursions where you want to wear cool pants but also be comfortable. Weird."
—Sam Eichner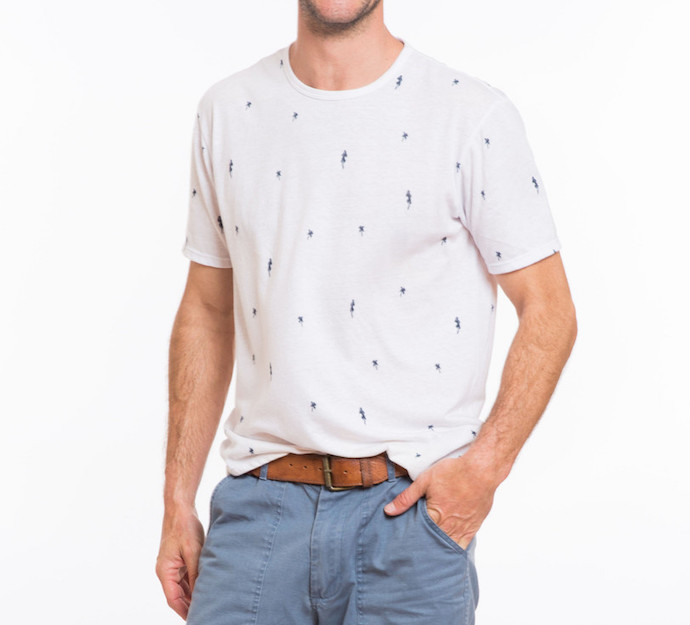 Marine Layer T-Shirts.
"I'm not going to score any points for challenging sartorial norms with this one, but... T-shirts. I need some new ones and Marine Layer has some great ones. Two, in particular, have caught my eye recently. One is white and has little hula girls all over it. The other is blue and has a little man lying in a hammock on it. Both are soft. Both lend themselves, thematically and practically, to sitting on my ass somewhere sandy and hot with a beer in my left hand and a sour-cream-and-onion Pringle in the other. Don't judge my beach snacks."
—Kelly Larson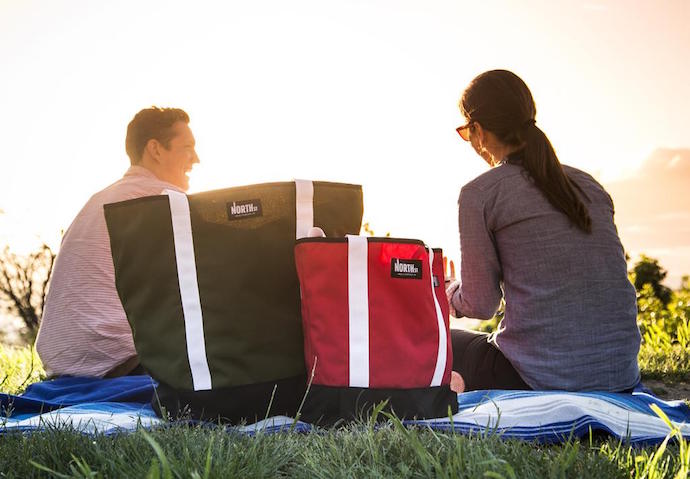 North St. Tabor Extra Large Tote Bag.
"Suddenly I've found myself having to carry a lot more stuff around when I'm on the go. Extra change of clothes. Socks. Sometimes a few diapers, even... There's got to be a rational explanation for all that, but my sleep-deprived brain can't bother. Anyway, that's all to say that I've been in need of a really large, really sturdy tote bag that you can throw anything in with less than a moment's notice. That's this bag from Portland bag makers North St. It's downright cavernous, which means I won't risk overfilling it in a mad dash out the door, and it's water-and-other-fluids-repellent, which is a plus. But most importantly, it doesn't scream 'diaper bag,' even though it's a very capable one. And I imagine you could use the bag for many other endeavors like quiet picnics or impromptu shopping trips or a relaxing beach day... Ah, to imagine..."
—Najib Benouar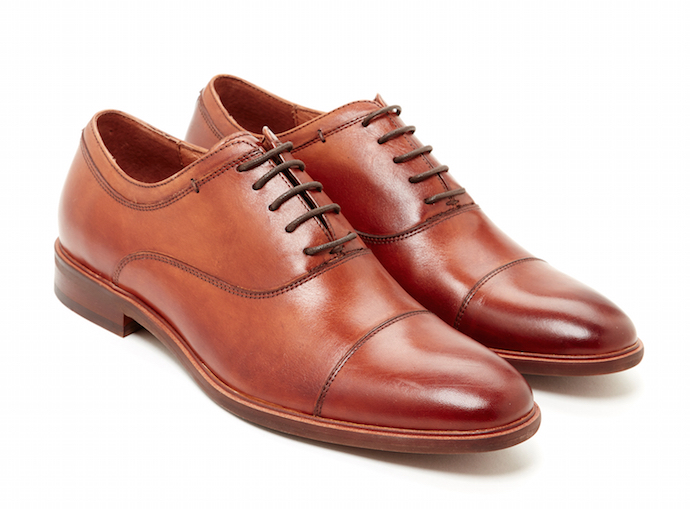 Combatant Gentlemen Cap Toe Oxfords.
"This being wedding season, it seems like I'm wearing nice shoes at an alarming rate. Wearing them, dancing hard in them, spilling cocktail sauce on them... So it's probably time for a new pair. And in a stroke of luck, Combatant Gentlemen, that direct-to-consumer line of inexpensive suits and shirts, just launched a shoe line that includes these simple, handsome cap toe oxfords made from hand-stitched Spanish leather. They'll go nicely with the blue and gray suits I wear this time of year. And the best part, they're a mere $65. So bring on the cocktail sauce."
—Kevin Gray