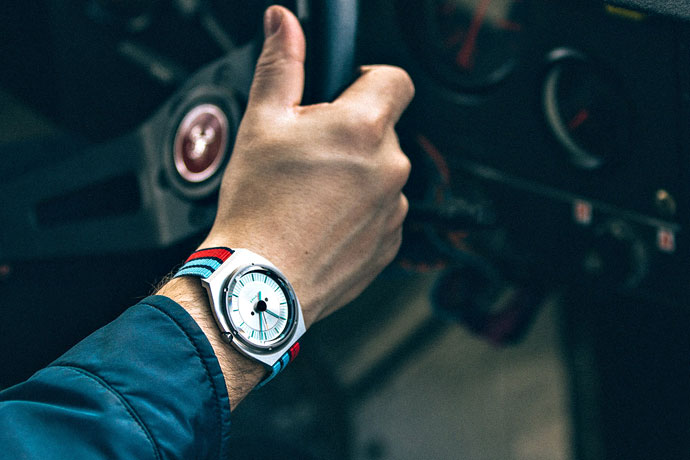 Let's talk watches.

So, back in the '80s, there was this new frontier of rally racing where they were building incredibly light and souped-up cars that would just fly around the tracks—and off of them.

Oh, right. That's talking race cars.

Don't worry, we'll get to the watch talk in a sec, but some backstory is necessary to really understand Autodromo's Group B Evoluzione collection of watches—currently ready for preorder and shipping later this month.

So this footloose time in rally car racing was known as Group B. And it was short-lived because, as you can imagine, that shit was crazy fun but also crazy dangerous. At a certain point, too many drivers (and even fans) got injured and/or died, so they unsanctioned the Group B (yes, this was a totally FIA-sanctioned sport at one point).

Now all we have are the glorious high-flying, mud-spun memories. And these watches.

Because Autodromo has just unveiled a new collection of superlight and souped-up watches to commemorate the spirit of Group B rally racing. Here's how they did that:

First, they put Group B in the name. Strong first move.

Second, they built the casing out of superlight and strong aerospace-grade aluminum.

Third, they used a workhorse automatic movement to power the whole thing.

And finally, they put the watches on straps emblazoned with the racing colors of Group B's most prominent liveries.

Which are not liver delivery services, if that's what you were wondering.