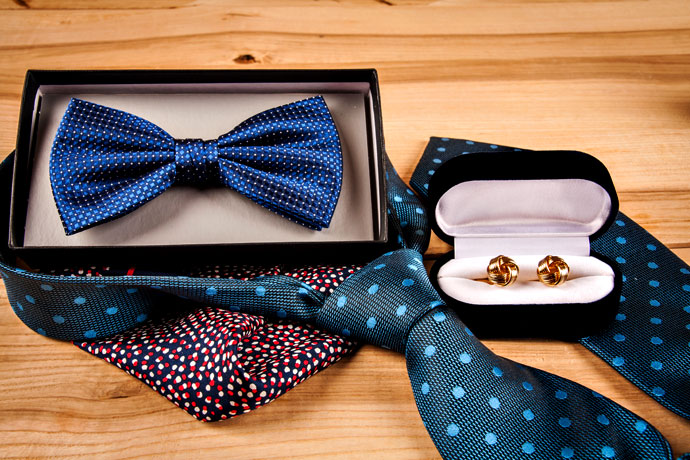 Real quick today, we just want to alert you about The Marketplace, back from UrbanDaddy and ready for all your Father's Day and grad needs with vintage watches, Italian shoes, rafting trips, personalized maps and many other things made by people from whom you'd want to buy things for yourself. It's going down May 21 and 22 in Williamsburg.
With this important masculine holiday coming up, and with family members gloriously finishing their schooling, we thought we'd gather together some of the most worthy purveyors around. And then put them all under one roof for you to peruse and purchase their offerings.
Such purveyors include:
—
The Lodge
, where the tie you get him will be one he actually wants.
—
Brooklyn Wolf
, the borough's greatest-fitting trousers.
—
Stantt
, 75 different fits of handsome shirt.
—
Portland General Store
, grooming gods of the Pacific Northwest.
—
Discover Outdoors
, camping, rafting and climbing trips that are actually not far.
—
Nativah | Chaya
, homemade, personalized canvas maps.
—
Row House
, the rowing gym you'd dream about if you had rowing gym dreams.
—Luxewest, Zeppelin-signed guitars and whatnot.
—
m0851
, fine Canadian leather bags.
You may recognize many of those from such classic thoughts as "Things I Want," "My Most Coveted Possessions" and "Maybe I'll Just Keep This and Get Dad Something Else."
And because shopping of this magnitude can leave one famished and thirsty, we're bringing in the big guns in the form of Black Seed Bagels, People's Pops, Josh Cellars wine and a Ketel One Lounge,
which you'll get exclusive access to if you RSVP right here
.
That's the smart move.