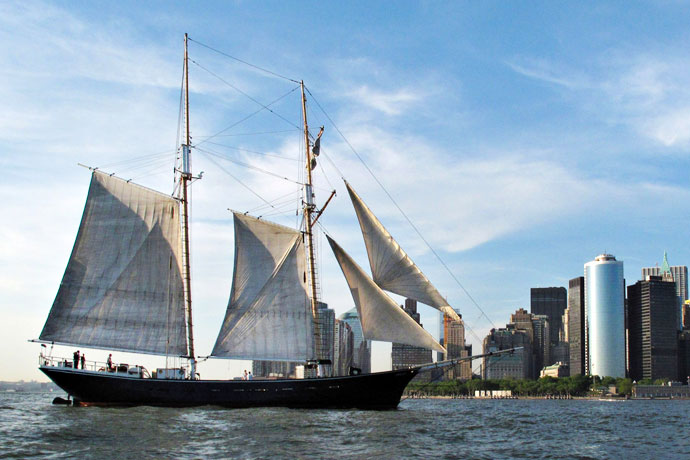 So the America's Cup is returning to New York for the first time in almost a century.

Couldn't have picked a better weekend.

Still, let's tempt you with Manhattan By Sail, who'll give you the best seat possible for it Saturday and Sunday, aboard a 158-foot schooner you'll board off Battery Park.

A little background: the America's Cup happens when an upstart yacht club or five challenges the defending champion to a race. This particular phase of the Cup will help determine who gets to take on that champ, Oracle Team USA, in the two-yacht final in Bermuda next year.

This time, six very fast sailing teams, including Oracle, will race each other down the Hudson and through the Harbor. So it stands to reason that you should be drinking cocktails and consuming filet mignon sliders from a large ship near the race boundaries Downtown.

That's just basic logic.