Summer will be here before you know it.
So this is your last chance to hit the gym, eat better and make good choices before the season's first pool party.
Or... just drink some juice. In your cocktails. On occasion. Like whenever you're relaxing by that pool, prepping a flask for festival season or swapping out a stemmed coupe for a 16-ounce water bottle and hitting the gym.
So to aid in your hydration, we enlisted a few cocktail experts to concoct original drinks containing fresh-pressed juices—juices that can be delivered straight to your door, should you want to make these recipes yourself.
So below: five drinks that, if anyone asks, are healthy.
But, if anyone tastes, are liquor.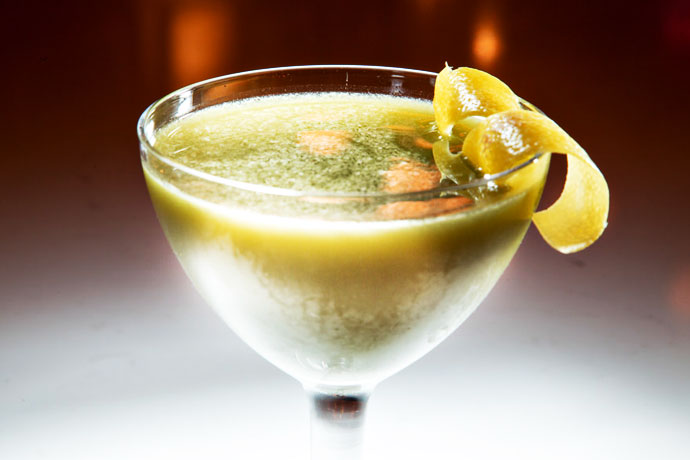 New York's Pam Wiznitzer—formerly of the Dead Rabbit and now of Seamstress, Belle Shoals and Trademark Taste & Grind—is quite an authority on cocktails. So it's best to heed her advice. Especially when her advice is to combine tequila with green tea and a vegetable-packed juice.
Meet Your Matcha
2 oz Espolón Blanco Tequila
1 1/2 oz
BluePrint Chard Basil
(chard, basil, apple, romaine, celery, cucumber, collards, lemon)
3/4 oz honey water (1:1 honey to water)
3/4 oz fresh lemon juice
1/2 tsp green matcha tea powder
Shake ingredients over ice, strain and serve in a coupe with a lemon twist.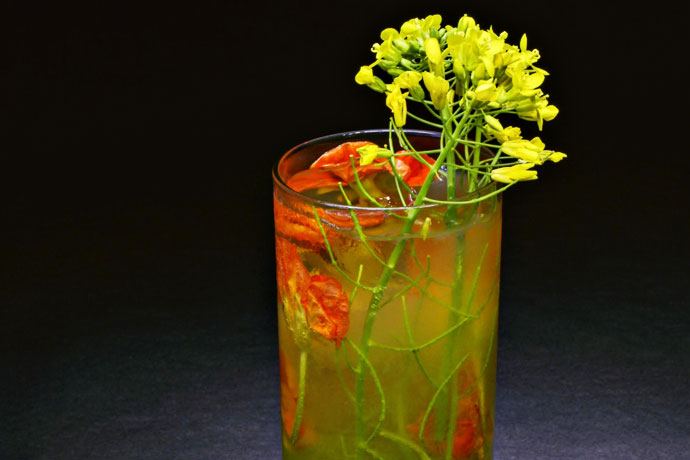 LA is a better place because
Matthew Biancaniello
makes drinks there. That is just a true statement. And this is just a cocktail combining two very different spirits with some very green juice.
Health Kick
1 oz Benesin Tobala Mezcal
1 oz Krogstad Festlig Aquavit
1 oz
The Clover
(kale, cucumber, celery, spinach, pear, cilantro, mint, lime)
3/4 oz fresh lime juice
3/4 oz agave syrup
1 pinch Himalayan sea salt
In a shaker filled with ice, combine mezcal, aquavit, green juice, lime juice, agave and salt. Shake, then double-strain into a collins glass. Submerge nasturtium flowers in the drink and garnish with wild mustard flowers.
Another one from Mr. Biancaniello. Here he's employing a juice that is great on its own, but everything can benefit from chocolate-accented rum. Even this juice, and especially you.
Clover Rose
2 oz SelvaRey Cacao Rum
1 oz
Clover Rosé
(pistachio, almond, cashew, strawberry, rose water, coconut, Himalayan sea salt)
3/4 oz lime juice
3/4 oz agave syrup (1:1 agave to water)
3 1/8-inch cucumber slices
5 mint leaves
Muddle everything except rum, then add rum and shake. Strain into a rocks glass with ice and garnish with a mint sprig.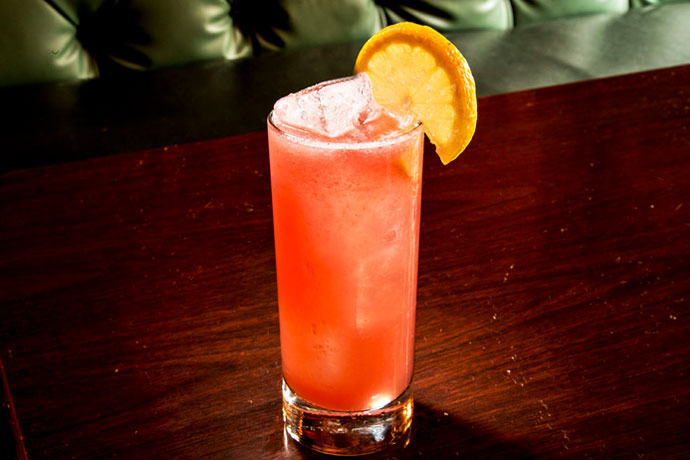 Michael Neff of NYC's Holiday Cocktail Lounge cares deeply about your health and well-being. You can tell because he's mixing hydrating watermelon juice with things like ginger, lemon and tea. Well, tea vodka. Also, "Huana Guanabana" is just fun to say.
Pace Car
3/4 oz Charbay Green Tea Vodka
1/2 oz Huana Guanabana Liqueur
1/2 oz Domaine de Canton Ginger Liqueur
2 oz
Juice Press Watermelon
3/4 oz fresh lemon juice
Shake and serve tall over ice. Garnish with a salted lemon wheel.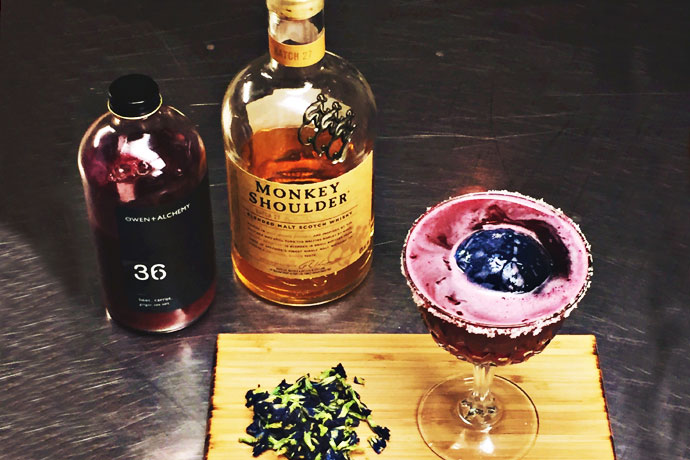 And here's a cocktail from Chicago juice people Owen + Alchemy and Nellcôte barkeep Erik Inda. It contains scotch, which is great if you're into scotch. Or if vodka makes you sweat.
Red, White & Skrewd
1 oz Monkey Shoulder Scotch
1 oz
Owen + Alchemy #36
(beet, carrot, ginger, Himalayan sea salt)
1/4 oz lemon juice
1/4 oz simple syrup
1/4 oz passion fruit puree
Shake all ingredients with ice, then strain over an ice sphere. Pour over ice sphere into a salt-rimmed coupe.