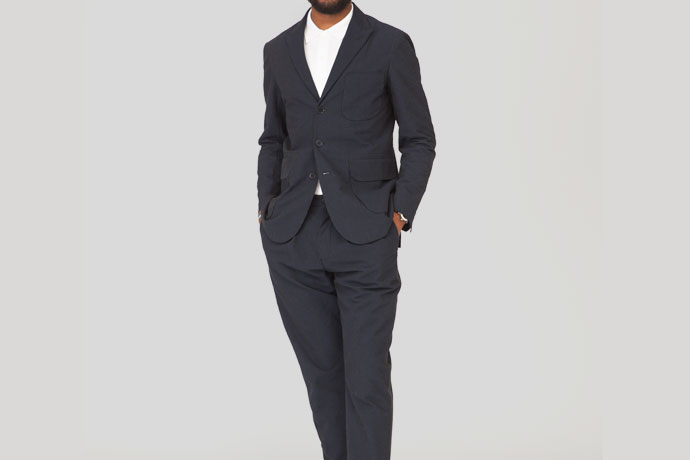 You know seersucker.

Puckered cotton. Comes in a blue-and-white stripe. Going to be everywhere next weekend from here to Louisville.

Well, here's a new twist: the folks from the Ace Hotel and Haspel have teamed up to give the traditional seersucker suit some street cred, ditching the pale stripes for navy blue and black.

There's still everything you love about a good seersucker suit—the New Orleans–based suit maker Haspel has been making the gold standard ever since their founder invented the darn thing in 1909. Like the airy feel and unstructured jacket, just with an updated look. In addition to the citified color scheme, the pleated pants have been given a slightly dropped crotch and tapered legs for a modern cut. Conveniently, you can pick one up at the front desk of the Ace Hotel New Orleans. Or online.

Consider it ordering long-distance room service.