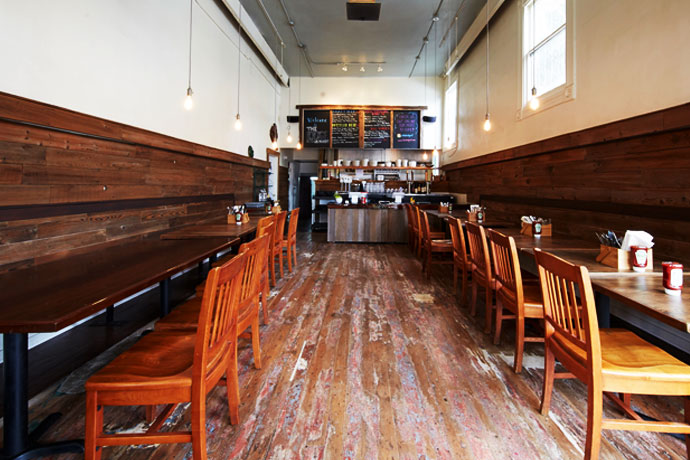 You deserve a burger.
You always deserve a burger.
So let's get you a burger.
At the Lodge on Haight, a casual new establishment with a great many patties upon which you may dine. It's now open for dinner courtesy of the chef from Greenburger's and one of the partners involved in Oro.
You may have frequented this corner when it was Rickybobby. It's similarly comfort-food-filled now, just a little warmer, more wooden and 100% more likely to have lamb burgers laced with Szechuan spices or vegan sloppy joes if you're into that kind of thing.
In fact,
here's a menu
. See that buffalo mac and cheese and that fried chicken? That means they have those things and you can eat them. What a world.
And as you've gathered, there's no pretension here. It's just a solid spot to grab a burger and some local beers before making a night of it at Toronado. Or for a little poutine after a few more beers at Toronado.
Because in addition to opening for lunch and brunch soon, they also plan on staying open until midnight on Fridays and Saturdays.
It's like they know you.