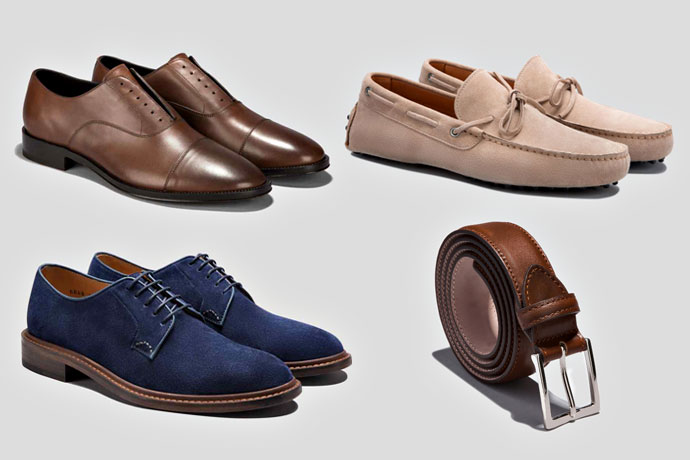 Look down.

...

Hmm. Just as we suspected. Your shoes are not these shoes...

"These shoes" being the glimmering apotheoses of Italian-made footwear from M.Gemi—a Florentine brand with a just-launched line of offerings for men that will make your feet the happiest feet in the whole wide world.

Now, because spring is happening, we've taken the liberty of matching a few of their best products to some classic seasonal scenarios.

For sipping Negronis at an outdoor café somewhere...
The rich suede Strada is the classy-casual derby shoe you require.

For driving your convertible through the verdant countryside...
There's the Veloce. It's a driving shoe that comes in 11 different colors.

For walking the cobblestone streets to work...
You'll want the Libero, an elastic-gored, laceless leather oxford that will pair mighty well with some tailored chinos and a pair of no-show socks.

For keeping your pants up...
They also make a few beautiful calfskin-leather belts.

Though keeping your pants up is more of an all-year-round scenario.