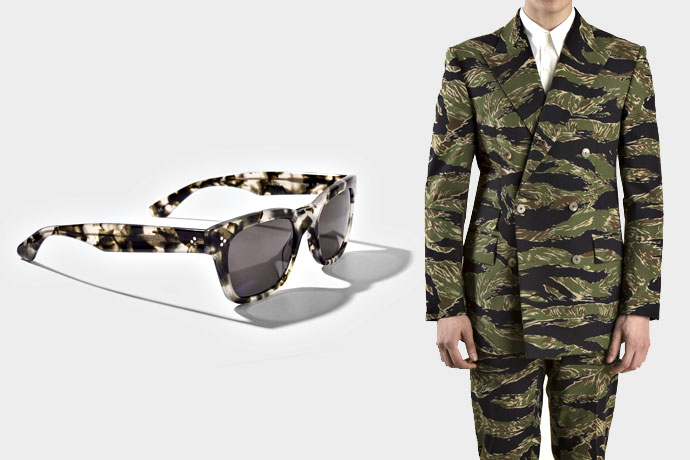 A couple of our favorite NYC labels are doing new things for you that we think you ought to seriously consider. Here's what you need to know...
For Your Eyes Only:
Somehow we didn't realize Saturdays Surf didn't yet do sunglasses. It seemed only natural. Now they do. You've got six different Japanese-made acetate styles to choose from, including the
Perry, which comes in a gray tortoise
that we're going to go ahead and make our chief recommendation from the collection.
For the Rest of You:
HVRMINN, the frustratingly named, formerly custom-only suit, tie and outerwear label, has launched ready-to-wear online. So... get ready to wear an
impeccable double-breasted camo suit
. We believe in you.
[
Saturdays Surf NYC
and
HVRMINN
]