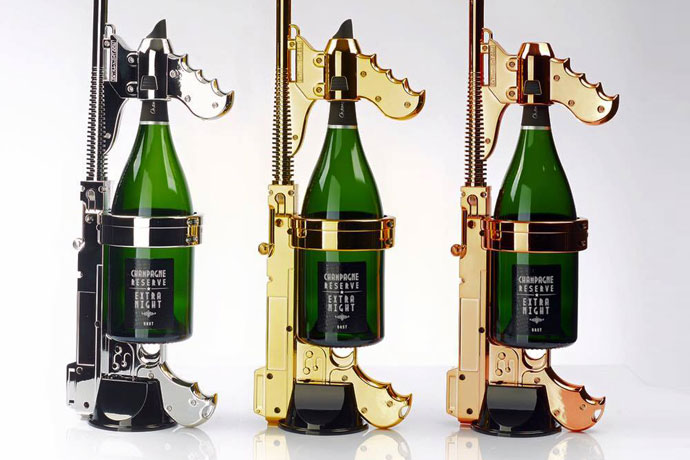 Phone.

Keys.

Wallet.

Champagne gun.

Yep, looks like you're ready for Friday night.

And, well, if you're missing that last one, let's get you up to speed...

It's called the Champagne Gun, and it does exactly what you'd think it does, assuming you think it allows you to insert a bottle of bubbly and be very, very wasteful with champagne in the warm, bright spring and summer months ahead. It's available now.

The thing comes in gold, rose gold or chrome, and yeah, you can refill it with any magnum that happens to cross your path. From there, you can make most glorious use of either its spout or diffuser.

If you're just trying to have a nice glass of champagne:
You'll add the proper nozzle and allow the champagne to flow from the spout in a neat stream. Yep, just like pouring from the bottle itself. Except you're using a champagne gun.

If you're not trying to do that at all:
Add the diffuser, pop the bottle and proceed to blast champagne over a 20-foot radius for up to 45 seconds.

Then proceed to clean up champagne in a 20-foot radius for up to 45 minutes.