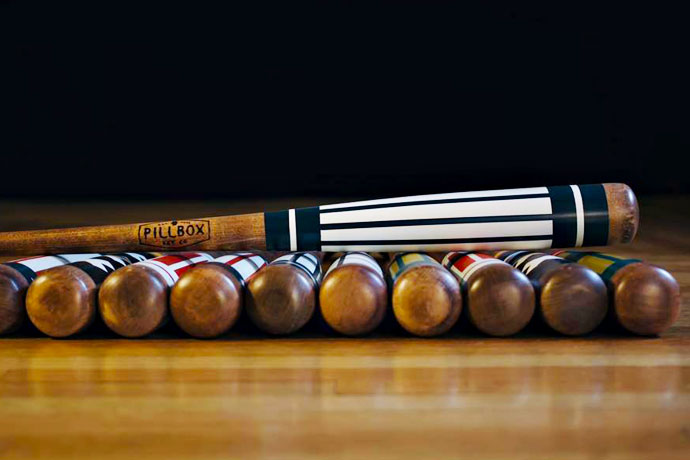 Picture, if you will:

A time not too far off. A field not too far away.

Sun in the sky, baseball cap on your head. You approach the plate with a solid-maple, hand-painted, American-made bat in your hand, spit out a shelled sunflower seed. Someone from the dugout yells, "Drive 'em home, champ!"

...

Well, that got wistful.

Point is: weather's about to get baseball-appropriate, and these bats from Pillbox Bat Co. are, well, kind of beautiful.

First, let's get this out of the way: they're the Lemon Head of bats. Done.

They're designed by two baseball friends who met in Little League some 20 years ago. Priceless. They're then shaped in our fine country and hand-painted in Minnesota with designs like classic blue, red or teal-and-yellow pinstripes, a "Join or Die" graphic, the Chicago flag... You know, baseball bat designs that didn't exist before.

If the idea of damaging a "Join or Die"–emblazoned baseball bat with your Trout-like home run swing is too much to bear, just put it above the mantel.

And as a bonus, they'll arrive with a wax pack of cards from the '80s, complete with concrete-based chewing gum.

Fingers crossed for a Gary Carter.