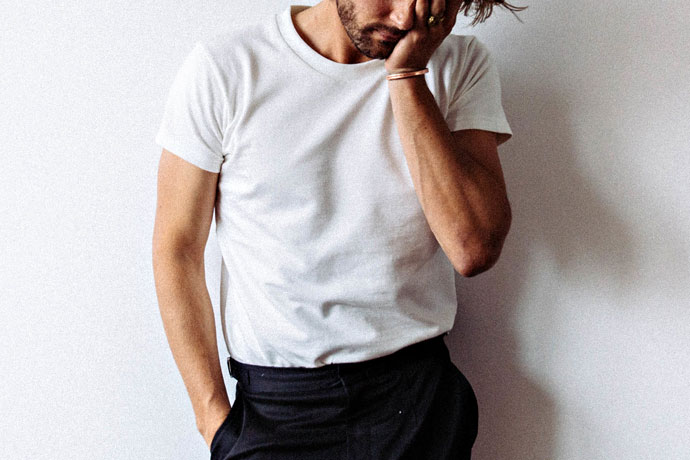 So a women's wear designer, a custom motorcycle guy and a member of English rock band The Vaccines walk into a bar...

All right, we're not sure there was a bar.

But they're designing clothes together that you should look into wearing now.

Their label goes by the name Basic Rights, and it's the type of stuff you build a personal uniform with.

Timeless. Elegant. Simple. When you read or hear these words spoken about a piece of clothing, that's your cue to pay attention. And they apply to this stuff. Platonically ideal examples of raglan sweatshirts, gray tees, black denim jackets and navy trousers.

Look out for the details, though. The black denim jacket: none of the vertical seams you see on every other one that exists. The button-ups have half the front buttons hidden, so they look more like tunics or popovers.

See? Basic.