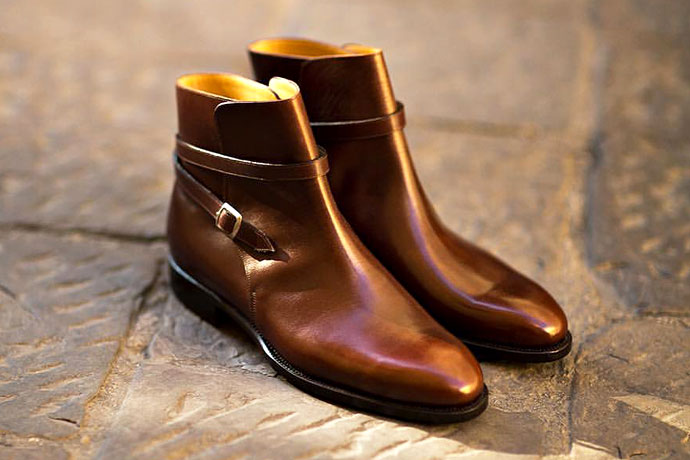 Sometimes, you look down at your feet and think, "God, those are some devastatingly attractive monk straps."

Other days, you look down and think, "I'd really prefer not to be in this line at the airport right now."

That first thought, though. This is mostly about that.

It's about Stefano Bemer, the Florence-based shoemakers crafting some extraordinarily good-looking footwear and shipping it to our fine country, online now.

And now, the five things to know about Stefano Bemer:

1. The man himself isn't around anymore, but another exceptionally skilled leather enthusiast carries on his legacy.

2. Expect all the attention to detail put into bespoke shoes, but... ready-made, and just sort of waiting for you to acquire them: French-calfskin-and-suede oxfords. Amber-colored monk straps with sharkskin bands. That sort of thing.

3. You could still go bespoke—but for now, the only shop is in Florence, so budget time accordingly. (We hear a New York outpost is in the works.)

4. If you do happen to be planning a trip to Florence, maybe consider a shoemaking workshop.

5. Daniel Day-Lewis studied shoemaking here under Stefano himself.

Let's hear it for number five.