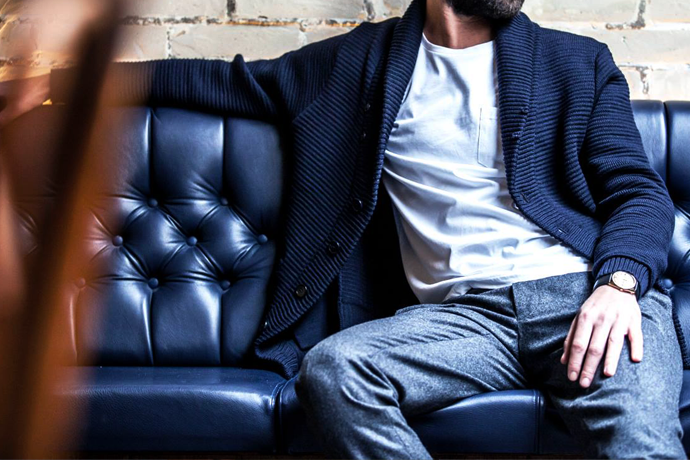 1) Clothing remains a necessary aspect of day-to-day life.

2) You don't mind when said clothing is sent to you from lesser-known French purveyors of handsomeness.

There, those were two reasons you'll enjoy Drapeau Noir, a brand whose site you'll visit when you desire new sweaters or parkas or other items to layer and look generally attractive in, online now.

They keep it pretty simple here. Uncomplicated designs, classic colors, put together in small family-run European workshops by people named Francois and Antoine. We just made that last part up.

It's where you'll find a gold-ish cotton flannel made in Portugal.

A speckled gray sweater made of heavy Japanese fleece.

Sleek-looking flannel pants.

A wool-and-cashmere short coat.

An oversize Italian wool scarf.

... You're welcome, for effectively dressing you for every holiday party.