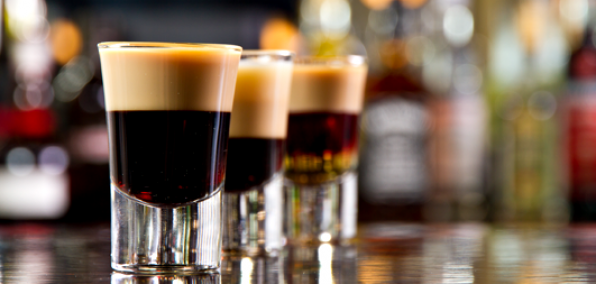 If you're going to build a house, you need blueprints.

If you're going to make a shot, you need some liquor and a glass.

And blueprints.

That's according to this new book, anyway. It's called The Architecture of the Shot, and it's a meticulous look at how to construct the perfect drink from the bottom up.

Inside you've got 75 different recipes with blueprint-inspired illustrations and precise measurements. So now you know that when building an Apple Pie shot, you should add the vodka first and then add cinnamon schnapps before topping it with fresh apple juice.

If you don't follow those directions, well, we're not sure what happens. Your shot crashes down in a heap, we guess. But either way, this exists now. And this would make a good gift for any structurally minded liquor aficionados on your shopping list this year.

There's always a couple of those.