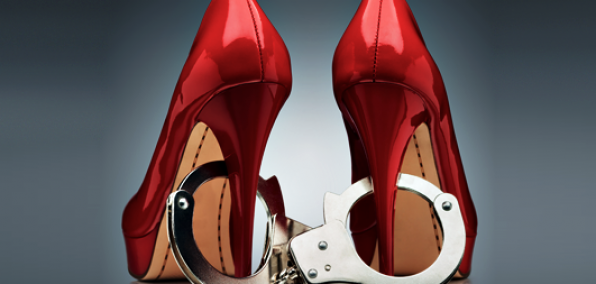 Take two parts Stanley Kubrick, one part Bret Easton Ellis, a cup of Sleep No More and sprinkle in contemporary philosophies on sexual openness, to taste.

Sorry, we're just trying to reverse engineer this sex party...

It's called Sanctum Club, which, let's not be coy, is a highly discerning sexual theater and orgy. They're accepting applications now for their first New York party next Friday.

Know this:

—It began a few years back in Beverly Hills.

—It takes place at an undisclosed townhouse in Greenwich Village.

—There's a thorough screening process to choose the 150 or so who are allowed in.

—Some people will be watching. Some will be interacting.

... some will have fur-lined spanking paddles.

... some will be women who are serving as tables holding rare liquors.

... and some will be women punishing people for that kind of thing.

—There's an online store for members who wish to have suede floggers and other necessities waiting for them when they arrive.

—During the Masquerade portion, all eyes turn to the performers, who really perform.

—No pressure (or judgment), but should you want to go, tell them when applying that you heard about the club from UrbanDaddy. We'll get you bumped to the front of the selection line.

Just doing our jobs.