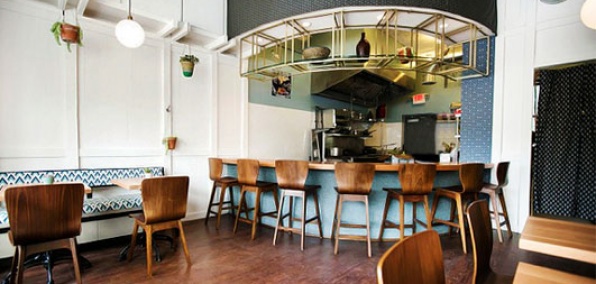 First, Thursday night was the new Friday night.

Now, Monday night is the new Thursday night.

Well, as long as there's a pop-up Japanese whiskey bar to be found.

It's called Bar Otsukare, and you'll find it tonight at Crane & Turtle.

You may have heard of these guys. They've done some Japanese whiskey classes here. But tonight, it's open to all comers, constrained only by your taste for rare Japanese whiskeys, sakes and shochus (in other words, not very constrained).

The counter at the open kitchen: it'll be a bar. So grab one of the eight seats if you want to pick up some background info on the reigning whiskey of the year. Or the Hibiki 17, which you may remember Bill Murray raising a glass of in Lost in Translation. Or one of the highest-rated sakes of all time.

You'll have about 15 whiskeys to pick from, plus about 10 sakes and shochus. And snacks like pork rinds coated with nori powder and deviled eggs with smoked salmon roe.

And stay tuned for other tasting nights and classes every two to three weeks, here and at some new locations.

Just keep going until ScarJo shows up.