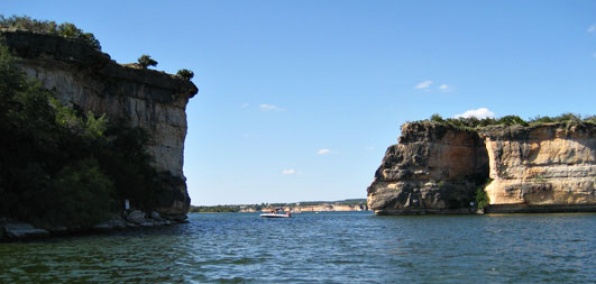 Communing with nature is good for the soul.

Sleeping on a rattlesnake den is not.

It's an important distinction.

Get out there with HipCamp, a handy resource for finding where and where not to make camp during your next summer outing, now live in Texas.

Texas. Big state. Lots of campsites. How's one supposed to cull through them all and pick a good one? Well, this thing exists now. And this thing is kind of like Airbnb for camping in that it lets you browse through and then book a bunch of possible locales, from public parks to private land. Useful.

Just enter a destination and start looking around. Maybe you want to secure a cabin in the Hill Country or explore Big Bend. No problem. You can even filter results by what you're after, like a beach, hot springs or somewhere you can go spelunking. Because why the hell not.

And if you've got the kind of place that might interest campers (a spot on the lake, a particularly well-appointed backyard), you can list it on the site and rent it out.

Now's the time to finish that treehouse fort.