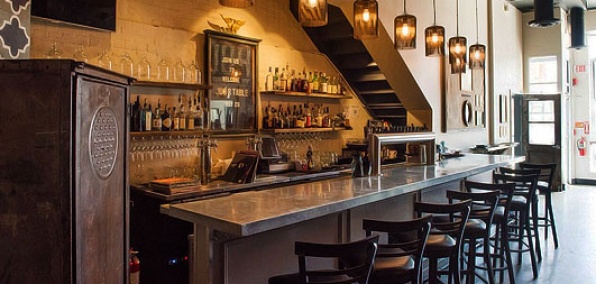 The best thing you can do with a jug: well, obviously, blow into it while someone next to you plays a washboard.

The second best thing you can do with a jug: fill it up with wine from a tap and drink it with potted meats.

Here then: Jug & Table, a new Adams Morgan spot that gives a wine-centric answer to punch bowls and boots of beer, opening Friday.

You've been here before. It used to be the downstairs half of Roofers Union. Don't worry: the rest of Roofers Union is still upstairs should you want veal-heart sausage and cask ales.

Down here, it's malbecs, rosés and cabernets. You'll find 34 wines by the glass and another eight on tap, which fill everything from glasses to those gallon jugs.

Bring a group and show up early, because: a) you'll be able to commandeer the drink rail at the open front windows, and b) those jugs go for 25 bucks during happy hour.

If you feel like something stronger, they'll have a daily punch, wine-spiked cocktails and maybe a sangria.

If you feel like panini with salami, and pickles and chicken liver served in mason jars, well, they've got those, too.

It's a mason jar world.