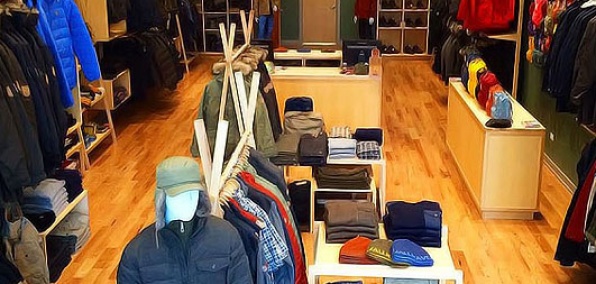 And you thought the groundhog was going to pop his furry little head out today and tell you that spring is coming early this year.

Well, now that that's out of the question...

Enter Fjällräven. Yes, that cold-weather temple of winter-proof Scandinavian gear you've admired from afar has just opened its first Chicago outpost in Wicker Park.

To review...

Small animals wearing big jackets: ha.

Blizzards of biblical proportions: no laughing matter.

So with the help of your new Swedish brothers-in-arms... here:

Worst-Case Scenario: You have to shovel snow.
Solution: A 95%-goose-filled down jacket and gloves with a microfleece lining and suede palms. Efficient shoveling starts with a strong grip.

Worst-Case Scenario: You get lost on your way back from the liq... convenience store.
Solution: Hiking boots constructed with comfortable trekking lasts and a professional compass from Brunton. That, or follow the North Star.

Worst-Case Scenario: You get locked out. And you're hungry.
Solution: Outdoor stoves from the legendary Scandinavian outdoorsmen at Primus. Or that Chinese restaurant you can't believe is open right now but totally is.

Worst-Case Scenario: You need to make a snow angel.
Solution: Actually, you can probably just make one of those.