Things to do for December 24, 2014
The Weekender
Capra, Lobster and Getting Down
It's better to weekend than to receive.
Wednesday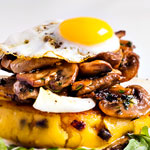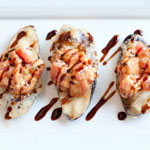 THE DINNER
The Chinese Christmas Dinner
General Tso's sweetbreads. Foie gras soup dumplings. Ginger-scallion lobster sliders. That's right, it's the Chinese-Jewish Christmastime dinner. The cheeky folks at Traif (you know, probably the most underrated restaurant in Brooklyn) are putting it together. You look thin.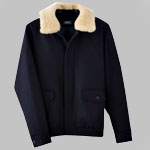 THE SALE
A.P.C., with a Little Too Much Surplus
Okay, you did the thing where you thought about everyone else, and you did it well. Now let's get the focus back on getting you in a shearling bomber or some Kanye-approved denim from the French nattiness experts at A.P.C. It's the least you can do for you.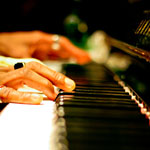 THE SHOW
Christmas Jazz in the Village
A virtuosic jazz pianist doing his Christmas thing in a charming, tiny underground den in the West Village. Either we just described the perfect Christmas Eve night, or that's going on at Mezzrow. Or both.
Thursday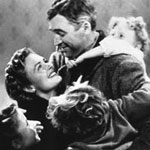 THE CLASSIC
<em>It's a Wonderful Life</em> on the Big Screen
You've probably seen It's a Wonderful Life more than once. None of those times was on the big screen. Which is where IFC comes in. For Christmas Eve and Christmas Day, it's 1947 again. But with more falafel outside the theater.
Friday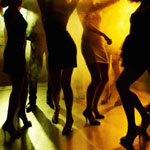 THE PARTY
Introducing the Bluffs
There's a covert new party operation happening in Brooklyn. It's called the Bluffs. And they're bringing an all-nighter to Baby's All Right the day after Christmas. And science says nine out of 10 doctors recommend a high dose of rug-cutting immediately following the holidays. Which isn't true, but still.