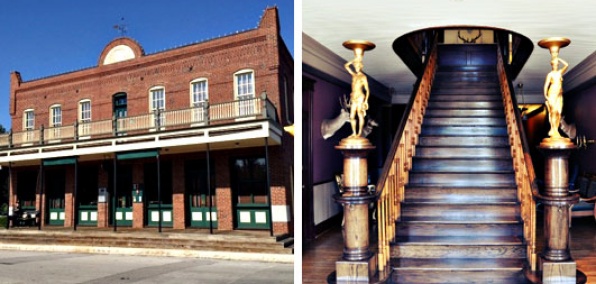 Well, would you look at that, it's Friday again...

So something new and relaxing and wine-related would sure be useful.

Right on cue, here's Messina Hof. The famed Texas winery is now much, much closer to us with a new outpost and tasting room in downtown Grapevine. It's grand-opening this weekend with a handful of events.

Now, know this:

It's located in the old Wallis Hotel. And that red brick building is housing a production facility, plus a handsome tasting room. Take a seat at the bar and look through that big window as people turn not-wine into wine.

Speaking of wine... They've got their full assortment of varietals and vintages here, and they're serving nine wines on tap. So your pour of cabernet is hermetically sealed in a keg that holds about 130 glasses. Pace yourself.

They've got snacks, too. Simple, wine-friendly fare like aged cheeses, locally made breads and fruit.

Go ahead, throw a party. You can do that upstairs in the event space, which accommodates up to 200 people.

Now, who do you know that likes wine...