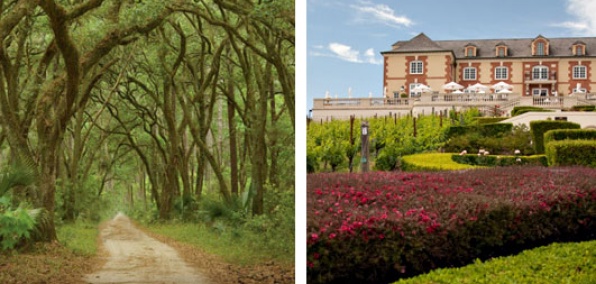 Ah, the American road trip.

Now, this is normally the point where we'd talk about Route 66, giant balls of twine, wheels on the bus going round and round, and snacks.

But that's all changing now.

So we're going to talk about Cox & Kings USA instead...

You know Cox & Kings as the travel group that's been keeping you in custom overseas sojourns for 255 years (give or take a few, depending on whether or not you're a vampire).

That's before America was even a thing. But now America is a thing and has places like New Orleans, Napa Valley and Yellowstone. You'll be going there.

They've got six new USA-specific trips for you. Yes, you can customize everything. Yes, you can book them now. And yes, you should expect things to get interesting.

You could...

—Have cocktails with a Broadway performer in New York.

—Have dinner with a local politician who wishes to remain a secret in Louisiana.

—Commission a personal driver to whisk you through Napa Valley to meet master sommeliers.

—Drop in on a few sea turtle nests on the Georgia coast.

—Go horseback riding along the Tetons in Wyoming.

And fine, the snacks can stay.