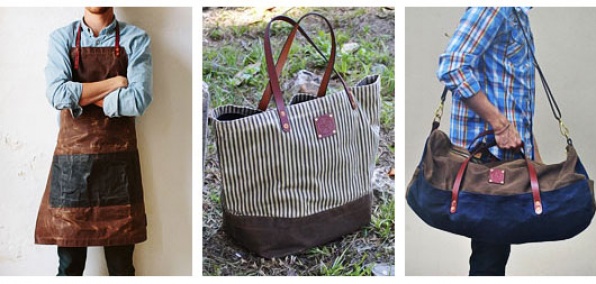 Jonas.

Blues.

Sturdy.

All words that take on a whole new meaning when "Brothers" is put after them.

Now about that last one...

It's time to reckon with the Sturdy Brothers, a new South GA–based forum for obtaining things you rightfully associate with fall, assuming you rightfully associate ruggedly smashing duffels, oyster shuckers, aprons and totes with fall, online now.

Of course we plan to address all your questions. Starting with:

Is their last name actually Sturdy?
No. It's Young. But that name was already taken by an inter-island cargo service.

Seriously?
Seriously.

I'll be doing some middle-of-nowhere, overnight bonfire-ing soon. Is this for me?
Definitely. You'll need the nutmeg waxed-canvas Hudson Duffle with eight exterior pockets, that weathered-looking apron for marshmallow protection and a few things from "The Market."

What's "The Market"?
It's like a store within a store for other people's things. Porter coffee beer soap. A cleaver made from reclaimed carbon steel. A glass bottle full of about 50 individually handmade Tennessee cherrywood toothpicks.

Do those work better than regular toothpicks?
Nine out of 10 dentists say they couldn't be reached for comment.