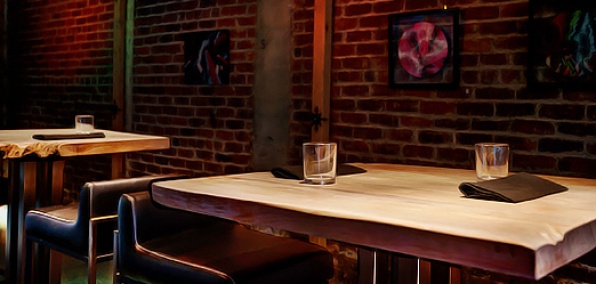 Things you tend to overhear in a modern art gallery these days:

"I find her incomprehensibility to be profoundly moving."

"The artist prefers to be identified as post-identifiable."

"My God, this elk meat is delicious."

The chef is present at Charin, an intriguing new private dinner series in an undisclosed art gallery—now taking names for the mailing list. (First dinner's next Sunday.)

This isn't a dinner to just keep on your radar and see if you feel like it when the time comes. There are only 15 tables in the whole place. So, no. You get on the mailing list, you book a table immediately and then you spend some days wondering what the hell you might end up eating when the menu has dishes like An Elder's Forage Towards Autumn. (We can disclose that elk, wild strawberries and juniper are involved.)

Couple things: you can expect these dinners to happen every three weeks or so. You can expect somewhere between seven and nine courses. And you can expect them to be pretty enticing—there are a lot of Michelin-star bullet points on résumés in the kitchen. Wherever that is. And the sommelier once handled wine at the French Laundry. So... yeah.

Have some wine.