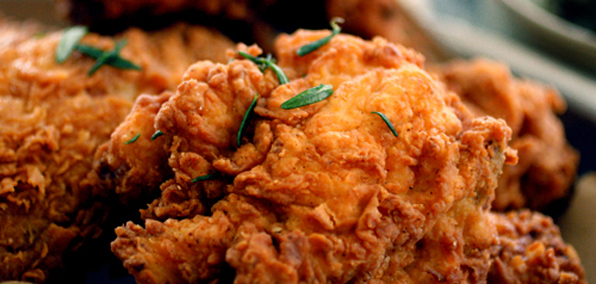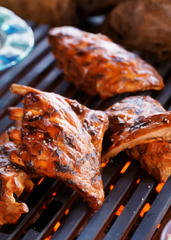 We're not really sure what to say here.
It's just... maybe burn this email after reading it.
Speak in hushed voices for
K & D's
, your average, run-of-the-mill barbecue joint being run out of the front yard of a random blue house in the Old Fourth Ward, now open Thursday through Saturday.
To the naked eye, it looks like a family grilling out at their home. Nothing to see here.
But if you look closer, you'll realize you can walk right up and give your order to K or D (they're the sisters who run the place), who'll give your order to T (he's the guy manning the grill).
But first, know this...
—It's cash only.
—They serve from 11am-ish to 9pm-ish, so lunch or dinner works.
—Don't let the huge menu deter you: get the rib plate with two sides.
—Make one of those sides the hush puppies.
—Ask for the spicier version of their two sauces.
—Everything's served to-go-style, but there's a picnic table if you can't wait.
—They take reservations. Just kidding. That's not real.
And this one's very important...
—
Also get the chili slaw dog, cheeseburger, fish sandwich and Polish sausage.