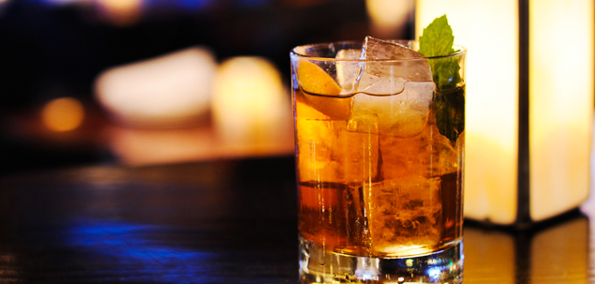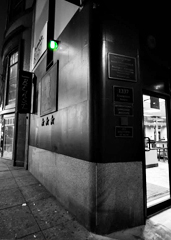 Earlier this week, there were no speakeasies in Dupont.
Today, there is one.
It's called
The Sheppard
, it's from Spike Mendelsohn (
Top Chef
) and Vinoda Basnayake (Kabin), and it's now open.
Here are the things you should know about it.
0:
Signs out front. Look instead for a green light on a nondescript building. If it's lit, you'll be taken by elevator to the second floor. If it's not, you won't.
18:
Number of the constitutional amendment introduced by the bar's namesake, Senator Morris Sheppard, a Texas teetotaler known as the father of Prohibition. That's his portrait by the door.
35:
People that can fit in here. Translation: it's small. And dark. There's a bar with seats for 12, a couple of booths draped in red velvet curtains and a red light. It feels like an upscale brothel. You'll like it. Probably.
4:
Snacks made behind the bar. Including deviled eggs with caviar confetti, and key lime pie.
Infinite:
Off-menu drinks from mustachioed bartender Jack Caminos. Ask about the
BCBG
, a Manhattan spin-off served in a sphere of ice.
0:
Pictures you're allowed to take while in here.
And you would never break a rule.