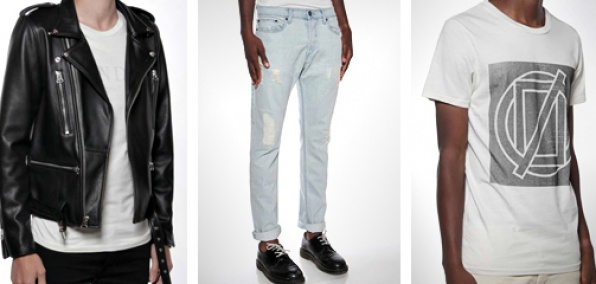 Your favorite broken-in T-shirt.

Discuss...

Your favorite broken-in calf-leather motorcycle jacket with silver studs popping out of it.

Discuss...

Hmm. Seems that second topic didn't elicit much discussion.

Let's change that.

Wrap your microphone stand in scarves for The/End, fine purveyor of leather things, denim things and T-shirt things that you can now order online for the first time since its 2013 LA debut.

Maybe you've heard of these guys. Maybe not. What's important is this: they have a bunch of snug-fitting denim, dark-colored bomber jackets and Japanese-cotton oxfords that you'd look good in.

And since you can get this stuff online now, feel free to import that laissez-faire LA look to... well, wherever you live. When someone asks where you got that new silk bomber, just say something like "Oh, this thing? I know a place." Then look into the camera that isn't there, wink and walk off into the sunset.

Or the store, if you were picking up bananas or something.