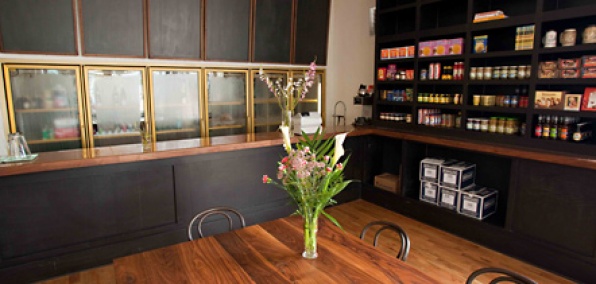 If we gleaned anything from yesterday's tequila and lime festivities, it's that boozy celebrations in the name of culture should happen more often.

So it stands to reason that Oktoberfest, the mother of all bratwurst and beer bashes, is something we're looking forward to.

Here in time to get you in training shape: Schmidt's Deli—the new German outpost that's one part deli, one part corner store and, in a month's time, one big part bierhaus—opens today for lunch in the Mission.

Brought to you by a Walzwerk vet, Schmidt's will be the next unofficial embassy for homesick Germans (and you) serving up the likes of wild boar sausage, bratwurst and knackwurst, with refrigerators stocked to the brim with the kind of wine and beer selection that'll make you wonder if you've woken up in Bavaria.

When you enter the corner spot, you'll see that this slice of Munich was designed with a spartan, German beer hall in mind (primed for serious drinking). If you're in a group, take over the large communal table handmade from scrap walnut that looks like it could withstand some stein-pounding action. Otherwise, head toward the copper-topped bar, where, for now, you can feast on all things authentically German—from up to ten different sausages and house-made sauerkraut to sandwiches made with Westphalian ham and veal schnitzel.

And let the games begin.