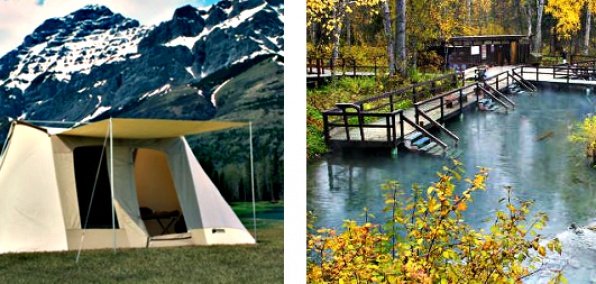 A bold prediction: your summer is going to be cold. Downright freezing, in fact.

It's not that anything biblical's going down. It's just... you're going to Alaska.

Specifically, you're traveling with Northern Adventure Tours, a new outfit devoted to helping you rough it glamorously in the last frontier, booking tours now.

If you're thinking this is one of those things where a bunch of local experts/outdoorsmen take you exploring hot springs in the wilderness, or on sled dog treks with Iditarod veterans, or on Cannonball Run–style drives from Washington to Alaska, all while introducing you to local wine and dinners prepared by private chefs... you're absolutely right. And we should make sure our office isn't bugged or anything.

The gist is simple: you go to their website. You pick the trip that catches your fancy. You book it. You let your colleagues know you'll be out for a couple weeks in August ("Oh, no big deal, just relaxing on a queen-size bed in a huge tent in Alaska"). You go.

Definitely don't want to forget that last one.