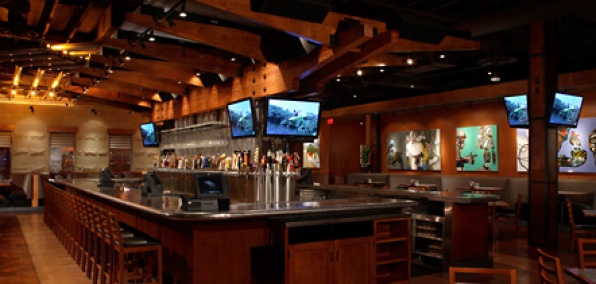 Too much of a good thing is...completely necessary these days.

So while a dozen beer options would serve you well right now, we're pretty sure you'd find greater satisfaction in tasting your way through a hemisphere's worth of hops…

Say hello to Yard House, a sprawling beer mecca with a gloriously excessive supply of taps, opening Sunday in Coral Gables.

Make your way to this Village of Merrick Park newcomer on a day when all you want is a frosty mug of the good stuff (or six). After getting the lay of the land (the place looks like Cheers if it were set in Miami), quickly settle in to a stool at the oval-shaped bar and behold the mother lode—130 taps of pure, 100-percent, precisely cooled brews, from the Louisiana-brewed Abita Purple Haze, to the French Kronenbourg 1664, to London's Young's Oatmeal Stout. (We can personally vouch for all three.)

And because nothing works up an appetite like drinking, you can feast on upscale bar eats like lobster, crab and artichoke dip, grilled Korean beef ribs and Southern fried chicken.

You'll also want to pay homage to the glass-enclosed keg room, housing 5,000 gallons of beer connected to miles of individual beer lines.

Yes, it's locked.